Japanese Translation Services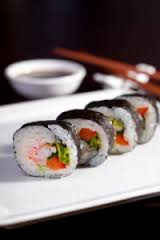 Ever since Japan became an industrial and technological superpower several decades ago, Japanese has become one of the most important languages in the world. It is also one of the languages ordered most by our clients.
GTS provides high quality, professional Japanese translation services using a tested team of native, in-country Japanese translators. We provide expert Japanese translation services in many areas including technical, medical, legal, patents and IP documents, software, engineering and financial. We also translate from Japanese to English and between Japanese and over 60 other languages.
Japanese Translation Price Quotes
If you would like a price quote, either fill out the quote form on this page or send an email with your inquiry to sales@gts-translation.com. If you have any questions, click the Chat icon on this page to speak with a representative.
Estimating word count in Japanese documents
If you have a Japanese document and need to translate it into English, estimate about 2.2 Japanese characters for each English word. You can count the number of Japanese characters using MS Word (select Tools–Word Count).
Certified Japanese Translations
In Japan there is no official recognition of sworn translators, unlike in some European countries. If you need an official translation of a document in Japan, the translator will need to get her/his signature notarized and then attach an Apostille certificate to the translation.
The American Translator Association (ATA) provides certification of translations in the English to Japanese and Japanese to English language pairs. The Japanese Association of Translators (JAT) has no certification program.
Other Japanese Translation Pages
Japanese Document Translation | Japanese Legal Translation
Japanese Medical Translation  | Japanese Technical Translation