Software Translation Services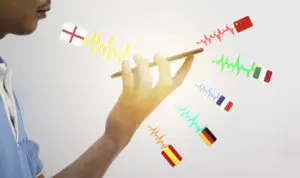 GTS provides high quality software translation services to companies that develop and market software products. In the year 2022, many companies engage in software development of some kind. This includes software companies, medical device companies, electronics manufacturers, financial institutions and automotive companies.
GTS can translate your software products into over 80 languages and help you increase your sales internationally. Some of the world's leading tech and software companies have chosen to work with GTS. This includes Siemens, SAP, Xerox, Hitachi, Motorola, Huawei Telecom, Nokia and others.
GTS offers comprehensive software localization services for all kinds of software product. This includes:
Localization of the software User Interface (UI), resource files
Translation of software documentation, User Manuals, User's Guides
Translation of online help
Translation of websites, web pages and web portals
Localization of iPhone apps, apps for smart phones and tablets
Translation of XML, HTML and database files
Our software translations are backed by a stringent quality policy. We have expert software translators in over 100 countries. Many of them are certified by internationally accredited organizations. All of our software localization personnel use professional translation software and CAT (Computer Aided Translation) tools.
Linguistic Testing of software products and websites
After we localize your software product, our team tests your product before its release. Software localization is not just translation of text strings. The software must be culturally tailored and appear native to the target audience. Our QA team performs linguistic testing of your product to ensure that all of the text fits on the various screens and that your users will be able to navigate smoothly in your software products.
[/md_text][/vc_column][/vc_row]