Best Spanish Translation Services in 2022
GTS is a leading English Spanish translation agency that provides professional translation services to some of the world's top companies.

Why Choose GTS as your Spanish translator?
GTS provides accurate Spanish translation services using a tested team of native, in-country Spanish translators. We provide expert Spanish language translation services in many areas including technical, medical, legal, patents and IP documents, software, engineering and financial. We translate from Spanish to English, English to Spanish and between Spanish and over 70 other languages.
We have a proven track record in delivering effective translation services for use in all Spanish speaking countries. Many of our clients feel that GTS is the best translation company for their needs.
Native Spanish Translators in Every Country
We have in-country translators in every country in the world in which Spanish is spoken. Our Spanish translators have expertise in the specific language used in each country. This includes:
English to Mexican Spanish translation
European Spanish translation
Latin American Spanish translation
USA Spanish translation
Certified Spanish Translation Services
GTS is a certified Spanish translation agency: our Quality Management System is audited annually by a licensed certification body and is in compliance with the ISO 17100:2015 standard. GTS provides certified Spanish translation services for medical, technical and legal documents. We translate all immigration and official documents. We guarantee acceptance by USCIS and immigration authorities in other countries.
Spanish Document Translation Services
We provide English to Spanish document translation in any file format including PDF, MS Word, Powerpoint, Excel, Adobe InDesign and Framemaker. When you are required to translate a document from English to Spanish quickly and at excellent quality, look no further than GTS.
Spanish Website Translation Services
We provide translation of websites into Spanish. You can also use our low cost web page translation tool to translate your landing pages to Spanish. Check it out and get an instant online price quote now.
Spanish Document Translation
We translate all kinds of Spanish documents into English and from English to Spanish. This includes:
• Medical and hospital reports
• Patents and associated IP documents
• Business plans
• Legal documents and contracts
• Divorce decrees
• Scientific and academic articles
• Specifications and RFP/RFQ documents
• Financial reports and business documents, business plans
• Birth certificates
• Technical manuals
• Informed consent forms and clinical trial documents
• Translate Employee Handbook to Spanish
Spanish Brochure Translation
We translate documents in any file format: this includes documents in PDF file format, MS Word, MS Excel, Powerpoint, HTML, InDesign and more. We translate brochures to Spanish and can deliver translated, print-ready brochures in InDesign file format.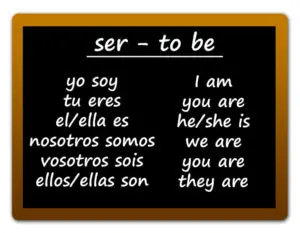 Translate a Letter from English to Spanish
Sometimes you may need to send a letter in Spanish for official purposes or for an important business proposal. Google Translate may not be reliable enough and you can't afford to take chances. When this the case, order the letter translation service from GTS and you are guaranteed to get the best result possible.
Price Discounts for English to Spanish translation services
Use GTS coupon codes to get a discount for English to Spanish translations. New customers get a 5% discount on their first order. Click here for more information on translation price discounts.
Spanish Language Translation Facts
Spanish is the second most spoken language in the world (Chinese is the first and English is the third). This makes Spanish one of the most important languages in the translation industry. Spanish is spoken in many countries including Spain, Mexico, Argentina, Colombia, Venezuela and the United States. Before getting a Spanish translator, determine which countries the document is intended for as there may be some differences in language usage.
https://www.youtube.com/embed/hsLYD1Jyf3A
Tip on Spanish text expansion
Spanish is a fairly wordy language when translation from English to Spanish you can expect text expansion of between 15-25% (e.g., if the English document has 1,000 words the Spanish translation can be 1,200 words). This can cause problems in software localization projects; for example, a Spanish translation may not fit inside a text field or software button and the on-screen elements may need to be resized.
Other Spanish Translation Pages
Translate Documents from English to Spanish | Spanish Legal Translation
Spanish Medical Translation Services | Spanish Technical Translation
From the GTS Blog