Software Translation Services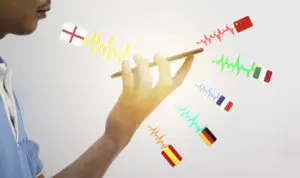 In today's globalized world, software has become an essential component of many businesses. Today, many if not most companies engage in software development of some kind.
With the increasing demand for software applications, the need for software translation services has also increased. Software translation services are designed to help businesses translate their software applications into multiple languages, making them accessible to a wider audience.
One of the leading providers of software translation services is GTS Translation Services. GTS has been providing translation services for 20 years, and has developed expertise in translating software applications into over 100 languages. The company's team of professional translators and software engineers work together to ensure that the translated software applications are not only accurate, but also function correctly in the target language. GTS provides software translation services for software companies, medical device companies, electronics manufacturers, financial institutions, automotive companies and across all industries.
Why use GTS for Software Translation Services?
One of the advantages of using GTS Translation Services for software translation is their experience with a variety of software applications. The company has experience with translating mobile apps, desktop applications, web applications, and more. This breadth of experience ensures that the company can provide high-quality translations for any type of software application.
GTS Translation Services also uses advanced translation software to improve the efficiency and accuracy of the translation process. This software is designed to analyze the source code of the software application and identify any text that needs to be translated. This helps to ensure that all text within the software application is translated, even text that might be missed by a human translator.
Another advantage of using GTS Translation Services is their commitment to quality. The company has a rigorous quality control process in place to ensure that all translations are accurate and free of errors. This process includes multiple rounds of editing and proofreading by experienced translators and software engineers.
Overall, software translation services provided by GTS Translation Services are an essential tool for businesses looking to expand their software applications to a global audience. With their experience, advanced technology, and commitment to quality, GTS is a top choice for businesses looking to translate their software applications into multiple languages.
Industry Expertise in Software Translation Services
Some of the world's leading tech and software companies have chosen to work with GTS. This includes Siemens, SAP, Xerox, Hitachi, Tesla, Microsoft, Honeywell and others.
GTS offers comprehensive software localization services for all kinds of software products. This includes:
Localization of the software User Interface (UI), resource files
Translation of software documentation, User Manuals, User's Guides
Translation of online help
Translation of websites, web pages and web portals
Localization of iPhone apps, apps for smart phones and tablets
Translation of XML, HTML and database files
Our software translations are backed by a stringent quality policy. We have expert software translators in over 100 countries. Many of them are certified by internationally accredited organizations. All of our software localization personnel use professional translation software and CAT (Computer Aided Translation) tools.
Linguistic Testing of software products and websites
After we localize your software product, our team tests your product before its release. Software localization is not just translation of text strings. The software must be culturally tailored and appear native to the target audience. Our QA team performs linguistic testing of your product to ensure that all of the text fits on the various screens and that your users will be able to navigate smoothly in your software products.