Hebrew Translation Services
GTS has a production center in Israel which we use to provide our clients with only the best quality Hebrew translation services. And our prices can't be beat. Get a Hebrew translation price quote online now and check out our great prices.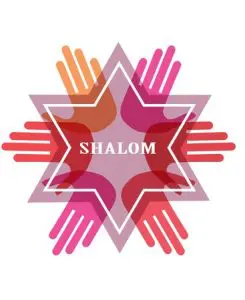 We have expert Hebrew translators for almost every kind of job. This includes
Hebrew legal translation
Hebrew medical translation
Hebrew financial translation
Hebrew technical translation.
Need to translate a contract from English to Hebrew? We have professional Hebrew translators who are licensed Israeli lawyers. Need to translate an Informed Consent Form or clinical trial document into Hebrew? We have professional medical translators in Israel who are experts in this field. Technical? Financial? We have native Israeli translators for all of your translation needs. And we have native English translators who translate from Hebrew to English.
Some of the largest organizations in Israel work with us. This includes Teva Pharmaceuticals, Arkia Israeli Airlines, Israel Chemicals LTD (ICL), Vishay, Syneron, Lumenis, some of Israel's top law firms, and various Israeli government ministries and agencies.
Hebrew Language Facts:
Hebrew is spoken by about 7 million people in the State of Israel. The language of the Bible's Old Testament, Hebrew is one of the world's oldest languages. After nearly 2,000 years during which it was basically a dead language, Hebrew was revived about 150 years ago by the Zionist movement and continued to flourish with the establishment of the State of Israel in 1948.
Hebrew is a RTL (right-to-left) language which means that it is written from right-to-left, as opposed to English, French, Spanish and Chinese which are LTR (left-to-right) languages. This fact poses some challenges in software and website localization projects.
Hebrew is a very concise language: expect text expansion of about 50% when translating from Hebrew to English.
When ordering a Hebrew document translation, ask your vendor to provide the translation in PDF file format. Hebrew fonts and text can display differently on different computers and operating system versions and may get messed up when sent electronically (e.g., via email).
Hebrew Translation – Useful Online Resources
Translation of Standard Texts in Hebrew Informed Consent Forms
Ketubah Translation Services
10 Hebrew Words that have no English translation