Breaking Barriers: Quality Language Services You Can Trust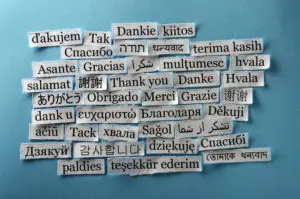 GTS is a professional language translation services provider that provides high quality language translation service in over 100 languages and in hundreds of language pairs.
Click here to get an instant price quote for translation language service. Our company quality policy is certified to the ISO 17100:2015 standard.
All of the translators and reviewers that we will use in your translation project are native in the target language (i.e., translate into their mother tongue).
Empower Your Business: Translate to 100+ Languages Now!
Here is a list of some of the languages that we support.
A
Afrikaans, American English, Amharic, Arabic
B 
Bengali, Bosnian, Brazilian Portuguese, Bulgarian, Burmese
C 
Canadian English, Canadian French, Catalan, Chinese Simplified, Chinese Traditional, Croatian, Czech
D 
E 
English, Estonian
F 
Farsi, Filipino, Finnish, Flemish, French, French Canadian
G 
Georgian, German, Greek, Gujarati
H 
Hebrew, Hindi, Hmong, Hungarian
I 
Icelandic, Indonesian, Italian
J 
Japanese, Javanese
K 
Kannada, Korean
L 
Latvian, Lithuanian
M
Macedonian, Malay, Malayalam, Maltese, Marathi, Mandarin, Moldovan
N
Nepali, Norwegian
P 
Pashto, Polish, Portuguese, Punjabi
R
S 
Serbian, Slovak, Slovenian, Somali, Sotho, Spanish, Swedish
T 
Tagalog, Tamil, Telugu, Thai, Tigrinya, Turkish
U 
Ukrainian, Urdu
V 
Y
Yiddish
Z 
Zulu
Related reading from the GTS Blog
Six Powerhouse Languages that Expand Your Career Opportunities