Expert Hebrew Translation Services by GTS
Need a price quote for Hebrew translation services? Click here to get an online price quote and start your Hebrew translation project today.
GTS is a professional translation company that has been providing Hebrew translation services for over 20 years. Our tested team of native Hebrew translators translates your Hebrew documents and texts at the highest quality level. Leading companies in Israel and in the world have chosen to use GTS for their Hebrew translation and localization needs. Clients include: Teva Pharmaceuticals, Israel Chemicals, Arkia Airlines, Vishay, Unilever, Mobileye, Systra Group and others.
Click here to read this page in Hebrew.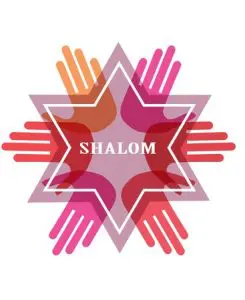 GTS: Your Trusted Partner for Hebrew Translations
We translate all kinds of Hebrew documents into English and from English to Hebrew. This includes:
• Medical and hospital reports
• Patents and associated IP documents
• Business plans
• Legal documents and contracts
• Divorce decrees
• Scientific and academic articles
• Specifications and RFP/RFQ documents
• Financial reports and business documents, business plans
• Birth certificates
• Technical manuals
• Informed consent forms and clinical trial documents
Experienced Hebrew Translators: Quality Services by GTS
Need to translate a contract from English to Hebrew? We have professional Hebrew translators who are licensed Israeli lawyers. Need to translate an Informed Consent Form or clinical trial document into Hebrew? We have professional medical translators in Israel who are experts in this field. Technical? Financial? We have native Israeli translators for all of your translation needs. And we have native English translators who translate from Hebrew to English.
Top-Notch Hebrew to English Translation Services
We have a tested team of native English translators with a proven track record in delivering high quality Hebrew to English translations. We have translated many thousands of pages of Hebrew texts into English in a wide range of fields. We have subject-matter experts in every industry. This includes legal, medical, technical, business/finance, engineering, chemistry and more.
Hebrew Brochure Translation
We will translate your brochures in Hebrew in any file format: this includes documents in PDF file format, MS Word, MS Excel, Powerpoint, HTML, InDesign and more. We can deliver translated, print-ready brochures in InDesign file format.
Professional Hebrew Website Translation
We provide high quality professional translation of websites at very competitive prices. If you have a website or blog that is run on the WordPress CMS, you can install our GTS WordPress plugin for professional translation of your website into Hebrew.
Certified Hebrew Translation
GTS is a certified translation company: our Quality Management System was audited by a licensed certification body and found to be in compliance with the ISO 17100:2015 standard. GTS provides certified Hebrew translation services for medical, technical and legal documents.
Hebrew Translation Case Studies
Here are some sample Hebrew translation projects that we have done.
Translated a 500 page flight manual from Hebrew to English for Arkia Airlines.
Translated tax returns and rental agreements for Momentis Surgical.
Translated Informed Consent Forms from Hebrew to English for Premia Spine, a medical device company.
Translated a 500 page RFP document from Hebrew to English for Systra Group
Translate pharmacovigilance studies fr0m Hebrew to English for Teva Pharmaceuticals
Hebrew Language Facts
Hebrew is spoken by about 9 million people in the world, most of them in the State of Israel. The language of the Bible's Old Testament, Hebrew is one of the world's oldest languages. After nearly 2,000 years during which it was basically a dead language, Hebrew was revived about 150 years ago by the Zionist movement and continued to flourish with the establishment of the State of Israel in 1948.
Hebrew is a RTL (right-to-left) language which means that it is written from right-to-left, as opposed to English, French, Spanish and Chinese which are LTR (left-to-right) languages. This fact poses some challenges in software and website localization projects.
Hebrew is a very concise language: expect text expansion of about 50% when translating from Hebrew to English.
When ordering a Hebrew document translation, ask your vendor to provide the translation in PDF file format. Hebrew fonts and text can display differently on different computers and operating system versions and may get messed up when sent electronically (e.g., via email).
Hebrew Translation Services FAQ
Below, you'll find answers to some common questions related to our Hebrew translation services.
Q: What types of Hebrew translation services does GTS Translation offer? A: GTS Translation provides a wide range of Hebrew translation services, including document translation, website localization, software localization, audio and video translation, certified translation, and more. We cater to various industries and subject matters, ensuring accurate and culturally sensitive translations.
Q: Are the Hebrew translations performed by human translators or machine translation software? A: At GTS Translation, all our Hebrew translations are performed by professional human translators who are native Hebrew speakers with expertise in the specific subject matter. We do not rely on machine translation to ensure the highest quality and accuracy in our translations.
Q: How do I request a Hebrew translation service from GTS Translation? A: Requesting a Hebrew translation service is simple. You can visit our website and fill out the online order form, providing details about your project, such as the source and target languages, the document type, and any specific instructions. Alternatively, you can contact our customer support team, and they will guide you through the process.
Q: How long does it take to receive a completed Hebrew translation? A: The turnaround time for a Hebrew translation depends on various factors, such as the length and complexity of the text, the specific service requested, and current project volume. We can deliver 10,000 words a day or more.
Q: Can GTS Translation handle Hebrew translations for specialized fields or industries? A: Yes, GTS Translation has experience working with a wide range of industries, including legal, medical, technical, marketing, and more. We have a network of professional translators who specialize in various fields, ensuring accurate and industry-specific translations.
Q: Can GTS Translation handle Hebrew translations with certified or notarized documents? A: Absolutely. GTS Translation offers certified and notarized Hebrew translation services for official documents such as birth certificates, marriage licenses, academic transcripts, legal contracts, and more. Our certified translations are accepted by many official institutions and authorities.
Q: How does GTS Translation ensure the accuracy and quality of Hebrew translations? A: We have a rigorous quality assurance process in place to ensure the accuracy and quality of our Hebrew translations. This quality policy is compliant with the ISO 17100:2015 standard. Our professional translators are carefully selected based on their language skills and subject matter expertise. Each translation undergoes a comprehensive review and proofreading process by a second linguist to ensure accuracy, consistency, and adherence to the client's requirements.
Q: Is my information secure when I use GTS Translation's Hebrew translation services? A: Yes, GTS Translation takes the privacy and security of your information seriously. We have strict data protection measures in place to safeguard your documents and personal details. Our translators sign confidentiality agreements, and all files are handled securely throughout the translation process.
Hebrew Translation-Related Reading
Hebrew Translation – Useful Online Resources
Translation of Standard Texts in Hebrew Informed Consent Forms
Ketubah Translation Services
10 Hebrew Words that have no English translation