Advertising Translation Services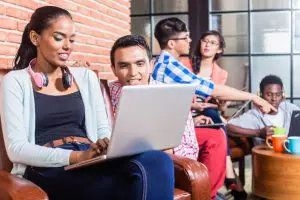 GTS provides advertising translation services to a wide range of clients, in a wide range of industries.
Reaching out to international clients can be challenging: there is the matter of language but also numerous cultural issues to consider. Your advertising material needs to have a local flavor if you want your overseas customers to buy from you.
We work with leading advertising agencies and international corporations. We translate marketing and advertising material for customers in retail, cosmetic and fashion industry, tech sector, medical and pharmaceutical companies, consumer electronics, sports and nearly all other markets. We provide professional advertising translations in over 70 languages and in hundreds of language combinations. With certified translators in over 100 countries, we help you get your message out to your global customers in their own language-in every area in which you are doing business.
Website localization: This involves translating and adapting a website into a different linguistic and cultural context. It is particularly relevant for e-commerce sites and other businesses that have a strong online presence.
Document translation: This could involve translating product descriptions, brochures, catalogs, and other marketing materials.
Multimedia translation: This could include subtitles and voice-overs for videos, and translation of podcasts or other audio materials.
Transcreation: This goes beyond straightforward translation and involves adapting a concept for a new audience, which is particularly important for advertising copy and creative content.
SEO localization: Translation of keywords and adaptation of SEO strategies to help the client's content rank in search engines in different languages and regions.
Proofreading and editing: This ensures the quality and accuracy of the translated materials.
Cultural consulting: Understanding cultural nuances can be key in advertising. A cultural consultant can advise on how best to adapt marketing materials for a new market.
The type of advertising materials we translate include:
Ad copy for print and electronics publication
Company websites
Marketing brochures
Newsletters
Email campaigns
Advertising campaigns for Google Adwords
CPC marketing translations
It's all about selling. When you choose GTS as your advertising translation agency, we will undertake the necessary research to match the writing style and terminology to fit your target audience. We will deliver effective translated advertising copy that will drive your sales efforts to success.
Click here to get an instant online price quote for advertising translation services.