Best Arabic Translation Services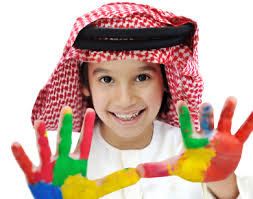 GTS  provides high quality, professional English to Arabic translation services using a tested team of native, in-country Arabic translators. We are the best Arabic translation company for document translation services in all fields. This includes Arabic language translation of technical, medical, legal, technical, software, engineering and financial documents.
Translation Services Arabic to English
We provide document translation services Arabic to English and between Arabic and over 70 other languages.
Why you should choose GTS as your translation agency
Machine translation is awesome, but some documents require a higher level of quality than Google Translate can provide. That's when you need to hire a professional translation company like GTS Translation Services. We guarantee the quality of our translations. Our Quality Management System (QMS) is certified as compliant with the ISO 17100:2015 standard. All of our Arabic translations are certified and are delivered with a signed Statement of Accuracy certificate.
We translate Arabic documents for some of the world's leading companies. Click here to see a client list; click here to read some customer testimonials.
Great Arabic Translation Rates
Our Arabic translation rates are the most competitive in the industry. Just $0.10 per Engiish word for professional English to Arabic translation service. Click here to get an instant price quote for Arabic translation services.
Arabic translation price discounts
Use GTS coupon codes to get a discount for Arabic translations. New customers get a 5% discount on their first order. Click here for more information on translation price discounts.
Arabic Language Facts
Arabic is the predominant language used in the Middle East. With the importance of the petroleum industry to the world economy, some Arab nations have become prominent trading partners and political allies with the USA, China, Japan and other western countries. This makes Arabic a key language for many companies and in many industries.Arabic is a RTL (right-to-left) language which means that it is written from right-to-left, as opposed to English, Chinese, Japanese and all European languages which are LTR (left-to-right) languages. This fact poses some challenges in software and website localization projects.
When ordering an Arabic document translation, ask your vendor to provide the translation in PDF file format. Arabic fonts and text can display differently on different computers and operating system versions and may get messed up when sent electronically (e.g., via email).
Arabic Translation – Related Pages
Arabic Document Translation | Arabic Legal Translation
Arabic Medical Translation | Arabic Technical Translation