Best Translation Services Online
Count on GTS Translation for fast, reliable online translation service. GTS is the best and fastest online translation company. As a result, we are consistently ranked by leading B2B review sites as one of the top translation companies. Get an online quote and get started on your order now! Our translations are accepted by USCIS and other immigration authorities.
Why choose GTS as your Online Translation Agency?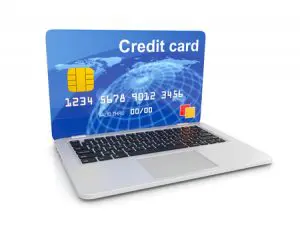 When high quality translation is required, you need to hire professional translators like GTS Translation Services. We guarantee the quality of our translations.
Online Certified Translation Services. Our Quality Management System (QMS) is certified as compliant with the ISO 17100:2015 standard. Therefore, all of our translations are certified and are delivered with a signed Statement of Accuracy certificate.
Online Human Translation Services. We only deliver human translation, with no machine translation used in our process. We have an international network of quality translators in over 100 countries.
Translation Services Website.  Use our website to get an instant online price quote for professional document translation service. Just select the languages and upload the documents to get a price quote in seconds.
US Translation Services Online. GTS is proud to be a member of the American Translation Association.
How much do translation services online cost?
In general, prices for online translation services range from US$0.09 to US$0.35 per word.  It is very easy to check translation prices online. For example, on the GTS website you can upload documents to get an instant translation services online quote.
GTS offers the most competitive prices in the translation industry, starting at US$0.09 per word for professional online translation and review.  For more information on pricing, read our document translation price guideline.
Price Discounts for online translation service
Use GTS coupon codes to get a discount for translation service. New customers get a 5% discount on their first order. Click here for more information on translation price discounts.
Translate Online in over 90 languages
We translate from English into all European, Asian, Middle-Eastern and Scandinavian languages. This includes translation service German English, European French, Canadian French, Italian, German, Spanish, Chinese, Japanese, Russian, Arabic, Portuguese and Swedish. We also translate from any language into English. Click here for a complete list of the languages that we support.
Online Document Translation Services
Get an immediate online price quote now for any kind of document translated. This includes professional online translation of:
Legal translation: real estate documents, rental agreements
Financial statements
Medical translation, medical reports
Informed consent forms
SDS
Employment documents, CV, cover letters
Immigration documents, birth certificates, death certificates
Academic records, school transcripts
Supported Files Types
Not all file types can be submitted for an online quote. For example, poor quality scanned documents in PDF file format can't be processed online. Other files types like Framemaker and InDesign are also unsuitable for online processing. If you have a file that is unsupported by an online translation service, please email it to sa[email protected]. We will provide you with a price quote.
Where can I find professional language translation services online?
The past few years have seen major changes in the availability of translation services online. As a result, customers can now choose from a wide range of online translation companies. These companies provide a completely online ordering and delivery process for documents in electronic file format. Some of these companies are GTS Translation, Gengo, Blend Express, Tolingo and translated.com.
Each online translation company has its own unique competences. Click here for a comparison of professional translation service prices. These and other companies excel in delivering translations at very competitive prices and at fast turnaround times, often in less than 24 hours. Customers can order from these online translation agency websites 24/7, pay online by credit card and track the progress of the order online.
Free Translation Websites
There are a wide range of free translation sites that provide real-time machine translation. Some of the better known translation websites are Google Translate, Bing Translator and DeepL. There are many other free translation websites as well. One of them is our own GTS free online translation tool. Free translation websites are not recommended for mission-critical texts, but can be used for many other practical purposes. It is believed that the quality of the free translation websites have improved dramatically in the last few years. This is especially true for the major languages like French and Spanish, due to the mass amount of aligned text that MT vendors have compiled.
Online Translation Services FAQ
Here you will find answers to common questions about our online translation services. If you have any additional inquiries, please don't hesitate to reach out to our customer support team.
Q: What are online translation services? A: Online translation services refer to the translation solutions provided by GTS Translation through our online platform. These services allow you to conveniently submit your translation projects online and receive high-quality translations delivered electronically.
Q: What languages does GTS Translation support for online translation services? A: GTS Translation offers online translation services for a wide range of languages. We support major languages such as English, Spanish, French, German, Chinese, Arabic, Russian, and many more. Check here for a list of languages pairs that we support.
Q: How does the online translation process work? A: Our online translation process is simple and user-friendly. You can visit our website and upload your files using our secure online order form. Provide the necessary details about your project, such as the source and target languages, desired service, and any specific instructions. You will receive a price quote and estimated turnaround time in seconds.
Q: Are the translations done by humans or machine translation software? A: At GTS Translation, all translations are performed by professional human translators. We do not used machine translation in our workflow. Our translators are native speakers of the target language with expertise in various subject matters, ensuring accurate and contextually appropriate translations.
Q: What types of documents can be translated online? A: We can translate a wide range of document types online, including but not limited to legal documents, technical manuals, marketing materials, website content, academic transcripts, medical reports, and more. Our experienced translators have expertise in various industries and can handle diverse document formats.
Q: How long does it take to receive the completed translations? A: The turnaround time for online translations depends on factors such as the length and complexity of the text, language pair, specific service requested, and current project volume. We strive to deliver translations promptly and will provide you with an estimated delivery time when you place your order.
Q: How does GTS Translation ensure the quality of online translations? A: We have a rigorous quality assurance process in place to ensure the accuracy and quality of our online translations. Our translators are carefully selected based on their language skills and subject matter expertise. Each translation undergoes thorough proofreading and review by a second linguist to ensure accuracy, consistency, and adherence to your requirements.
Q: Are my files and personal information secure when using GTS Translation's online services? A: Absolutely. GTS Translation takes your privacy and data security seriously. We have stringent measures in place to protect your files and personal information. Our online platform is secure, and all translators sign confidentiality agreements. Your files are handled with the utmost care and stored securely throughout the translation process.
Q: Can GTS Translation handle urgent translation requests? A: Yes, we understand that some projects require urgent turnaround times. When placing your order, please indicate your desired deadline, and we will do our best to accommodate your request. Our team is experienced in managing urgent translation projects while maintaining the highest quality standards.
Q: What if I have specific instructions or need to communicate with the translator during the process? A: During the online translation process, you can provide specific instructions or notes about your project in the order form. If you need to communicate directly with the translator, you can contact our customer support team, and they will assist you in facilitating communication with the translator assigned to your project.
Related Pages: