Professional Document Translation Services
Contact GTS when you need high quality, professional document translation services and certified document translations. All of our professional translation services are 100% human. We do not use machine translation in our work process.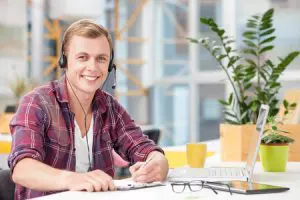 We deliver high quality translations of every kind of document: business documents, sales/marketing, financial, legal, medical and technical. We have an established network of professional translators in over 100 countries and in over 60 languages. Our professional translators are carefully selected based on their academic and industry experience, and based on their suitability for the documents you need to translate. Need a price quote for professional document translation services? Click here to get an instant translation price quote online.
We only use professional, in-country, native translators
Lots of people speak other languages. But that does not make them professional translators. A professional translator not only possesses an in-depth knowledge of the source and target languages, but is also a person with good writing skills. Many of our translators have academic training in translation. All of our translators use CAT (Computer Aided Translation) and translation memory tools. Many of our translators are certified by internationally recognized translation organizations such as the American Translators Association (ATA) or the Japanese Association of Translators (JAT). When you need certified document translation services, contact GTS.
We only use in-country, native translators for your projects. If your translation is intended for use in Germany, your translations will be done by German translators that live and work in Germany. If your translation is intended for use in France, your translations will be done by French translators that live and work in France. A professional translator who resides in the target country will always have a better working knowledge of the target language.
Guaranteed document translation quality
Our company quality policy is certified as compliant with the ISO 9001:2008 and ISO 17100:2015 standards. Our stringent quality process ensures that your documents are delivered at the highest quality level. Read more about translation quality process here. Read more about official translation services here. Our quality process is guaranteed to deliver the best professional document translations possible.
Express Delivery of Document Translation Services
Do you need express delivery? Nobody provides faster service than GTS. Just tell us your delivery schedule requirements and we'll do our best to comply. We can deliver documents of up to 100 pages in 24 hours.
We translate documents in all file formats
Do your need to translate PDF files? Is your document in MS Word or Excel? Powerpoint or Framemaker. InDesign or Illustrator. PDF or hard copy format? Not a problem. We support nearly every type of document file format.
Get a price quote now for professional document translation
Need a quote for technical document translation? Medical document translation? A financial report? Something else? You can upload your documents for quote in any file format using the quote form on this page. If more convenient, send your documents as file attachments by email to [email protected]
Related Pages: