Arabic Translation Services: Get Your Message Across
GTS Translation has a proven track record in delivering accurate, high quality English to Arabic translation services. Our prices for Arabic translation are very affordable and competitive.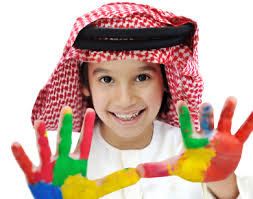 Best English to Arabic Text Translation
GTS  provides high quality, professional Arabic translation services using a tested team of native, in-country Arabic translators.
We are the best Arabic translation agency for document translation services in all fields. This includes Arabic language translation of technical, medical, legal, technical, software, engineering and financial documents. We provide Arabic translation services in all Arabic speaking countries. This includes Arabic translation service in Qatar, Egypt, Saudi Arabic, Bahrain and the UAE. We are the preferred translation provider of Arabic translation service in USA for many leading companies.
Your Solution for Flawless Arabic-English Translations
We provide document translation services Arabic to English and between Arabic and over 70 other languages.
Why you should choose GTS as your translation company
Machine translation is awesome, but some documents require a higher level of quality than Google Translate can provide. That's when you need to hire a professional translation company like GTS Translation Services. We have a worldwide network of several hundred Arabic translators in every country where Arabic is spoken. We guarantee the quality of our translations. Our Quality Management System (QMS) is certified as compliant with the ISO 17100:2015 standard. All of our Arabic translations are certified and are delivered with a signed Statement of Accuracy certificate.
Unlock the Middle East: Premier Arabic Translation Service
We have proven experience in delivering high quality professional Arabic language translation to companies that are doing business in the Middle East. Some of the world's largest companies have chosen GTS as their Arabic translation company. Clients include: Bendura Bank, Siemens, Sunoco, Electrolux, Mitsubishi Motors, Mapfre Asistencia, Max Mara USA, Deloitte and BASF. Click here to see a client list; click here to read some customer testimonials.
Arabic Language DTP
Desktop Publishing, or DTP. involves creating or adjusting layouts and graphics in a document using specialized software. When translating documents, changes in text length can impact the layout. Our DTP services ensure your translated documents maintain their original design and layout. As an RTL language, Arabic language DTP can be challenging. Here are some common questions that we get from our clients.
Which types of documents can you handle in your Arabic DTP services? We handle a wide array of document types including brochures, manuals, books, presentations, reports, and more.
What software tools do you use for DTP? Our DTP specialists are proficient in a variety of software including Adobe InDesign, Illustrator, Photoshop, FrameMaker, QuarkXPress, and Microsoft Office applications.
Can you handle right-to-left layout adjustment for Arabic text? Absolutely. Our team is well-versed in adjusting layouts for right-to-left languages like Arabic.
What is your turnaround time for DTP services? Turnaround time varies based on the complexity and length of the document. We aim to deliver all projects in a timely manner without compromising quality.
How much do you charge for DTP services? Generally, the cost of DTP is included in the translation price. If you submit a PDF file, we convert the file to editable format and deliver it in the same page layout as the original. If you submit a native file in e.g. InDesign or Illustrator format, we will be able to do the Arabic translation directly in the DTP app and deliver a print-ready PDF file.
Can you handle images and graphics within documents? Yes, our DTP team is skilled in handling and editing images, diagrams, charts, and graphics within documents.
How do you ensure the quality of your DTP services? All DTP projects go through multiple stages of quality checks. We ensure the translated content fits perfectly within the original layout, preserving the design and style.
How do you deliver the final product? We deliver the final product in your preferred format. This could be a print-ready file or a digital file ready for web publishing.
Arabic Medical Translation
GTS provides certified Arabic medical translation services to pharmaceutical companies, medical device manufacturers, biomedical companies and CROs who are conducting clinical research studies in Middle Eastern countries. This includes:
Clinical protocols and protocol synopses
Informed Consent Forms
Clinical trial agreements
Instructions for Use (IFU) and user manuals for medical devices
Study drug labels
Localization of medical software
Arabic Technical Translation
GTS provides a wide range of high quality Arabic technical translation services for customers worldwide. This includes Arabic technical translation of:
Arabic Legal Translation
GTS provides a wide range of certified English to Arabic translation services. We also provide legal translation from Arabic to English. This includes the following types of documents:
Contracts
Extradition documents
Immigration papers
Intellectual property and patents
Court documents
Employment agreements
Business Translation English Arabic
GTS provides high quality English Arabic translation of:
Annual reports
Website content
Business plans
RFP/RFQ documents
Proposals
Unlock Arabic Markets: Quality, Affordable Translations
Our Arabic translation rates are the most competitive in the industry. Just $0.10 per English word for professional English to Arabic translation service; and $014 per word for Arabic to English translation services. Click here to get an instant price quote for Arabic translation services.
Arabic translation price discounts
Use GTS coupon codes to get a discount for Arabic translations. New customers get a 5% discount on their first order. Click here for more information on translation price discounts.
Arabic Translation-Case Studies
Here are some Arabic translation projects that we did in 2023:
Arabic Language Facts
Arabic is the predominant language used in the Middle East. With the importance of the petroleum industry to the world economy, some Arab nations have become prominent trading partners and political allies with the USA, China, Japan and other western countries. This makes Arabic a key language for many companies and in many industries.Arabic is a RTL (right-to-left) language which means that it is written from right-to-left, as opposed to English, Chinese, Japanese and all European languages which are LTR (left-to-right) languages. This fact poses some challenges in software and website localization projects.
When ordering an Arabic document translation, ask your vendor to provide the translation in PDF file format. Arabic fonts and text can display differently on different computers and operating system versions and may get messed up when sent electronically (e.g., via email).