Superior German Translation Services for Global Success
GTS provides high quality, professional English German translation services using a tested team of native, in-country translators in Germany. Some of the biggest companies in Germany work with us. Clients include Siemens, BMW, Allianz, BASF, Merck, SAP, Henkel, Infineon Technologies, Commerzbank and Universität Bonn.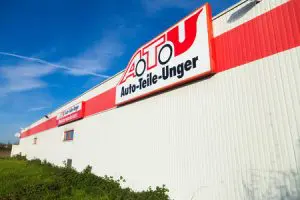 We provide expert German to English and English to German translation services in many areas including technical, medical, legal, patents and IP documents, software, engineering and financial.
We have a proven record of success in providing German translation services: some of the biggest companies in the USA and Europe are our clients.
Our prices are competitive. Click here for a free translation price quote. Click here for general information on German translation services rates.
Accurate & Fast German Translation Services by GTS
Do you need urgent delivery of German documents? Our team will deliver your German texts on time, without compromising the accuracy and quality of  the translation.
German Translation of Video Subtitles
GTS delivers a German video subtitling service tailored for global content creators. We specialize in translation of captions, ensuring that video content is both linguistically accurate and culturally relevant. Our expertise facilitates a seamless experience for German audiences, enhancing comprehension and ensuring content's broader reach and impact.
Your Trusted Partner for German Translation Services
We translate all kinds of German documents into English and from English to German. This includes:
• Medical and hospital reports
• Patents and associated IP documents
• Business plans
• Legal documents and contracts
• Divorce decrees
• Scientific and academic articles
• Specifications and RFP/RFQ documents
• Financial reports and business documents, business plans
• Birth certificates
• Technical manuals
• Informed consent forms and clinical trial documents
• Translate Employee Handbook to German
Unbeatable German to English Translation Services
We have a tested team of native English translators with a proven track record in German to English translations. We have translated many thousands of pages of German texts into English in a wide range of fields. We have subject-matter experts in every industry. This includes legal, medical, technical, business/finance, engineering, chemistry and more.
German Brochure Translation
We translate documents in any file format: this includes documents in PDF file format, MS Word, MS Excel, Powerpoint, HTML, InDesign and more. We translate brochures to German and can deliver translated, print-ready brochures in InDesign file format.
Professional German Website Translation
We provide high quality professional translation of websites at very competitive prices. If you have a website or blog that is run on the WordPress CMS, you can install our GTS WordPress plugin for automatic translation of your website into over 30 languages.
Certified German Translation
GTS is a certified translation company: our Quality Management System was audited by a licensed certification body and found to be in compliance with the ISO 17100:2015 standard. GTS provides certified German translation services for medical, technical and legal documents.

Premium German Language Translation for Businesses
GTS provides high-quality, accurate translations to help enterprises communicate effectively in the German market. Our expert linguists understand industry-specific terminologies, ensuring your business materials resonate with your target audience. With us, experience seamless German translations that drive success.
Order German Translation Services from the UK, USA, Germany and any country in the world
We are an online translation service. Which means that you can order translation service 24/7 and from anywhere in the world. Just click to get an instant quote online for German English translation service.
Translate German Tax returns into English
GTS provides expert translation of German financial and tax documents into English.
German Translation Dictionaries and Translation Memories
With a body of work of millions of words in English German and German English translation service, we have extensive libraries of German language terminology in many areas. Our use of translation memory software ensures that your work is done at the highest level of quality, consistency and cost effectiveness.
If you are looking for a good English-German online dictionary, we can recommend LEO. Another excellent online resource for translators is bab.la, which provides examples of English-German translations from other websites around the world.
German Translation Services FAQ
What services are included in your German translation offering? Our German translation services encompass document translation, website localization, transcription services, and software localization, among others. We handle everything from business contracts to technical manuals, and personal documents.
Who performs the German translations? At GTS, translations are performed by native speaking linguists who have industry-specific expertise. This ensures accuracy, cultural appropriateness, and an understanding of the nuances of the German language.
How do you ensure the quality of translations? Our translation process includes multiple steps to ensure quality. After initial translation, every document goes through an editing and proofreading stage by a separate team of experts. We also implement strict quality control checks that are defined in our ISO 17100:2015 certified quality policy.
How quickly can GTS deliver a translation project? While the turnaround time for a project depends on its complexity and length, we always prioritize efficient service delivery without compromising quality. Our team is capable of meeting tight deadlines while ensuring accuracy.
How do you handle sensitive or confidential information? We uphold stringent confidentiality and privacy policies to safeguard your sensitive information. Our translators and staff are bound by strict non-disclosure agreements.
Can you handle large-scale German translation projects? Absolutely. Thanks to our global team of translators, we can manage extensive translation projects efficiently while maintaining high quality.
Do you provide translations for different German dialects? Yes, our team of translators is capable of translating various German dialects, including Hochdeutsch (Standard German), Bayerisch (Bavarian), and Plattdeutsch (Low German).
How competitive are your rates for German translation services? At GTS, we believe in providing high-quality services at competitive rates. Our per-word price for German translation services start at $0.15 per word.
Why should I choose GTS for my German translation needs? Our German translation services combine native language expertise, industry knowledge, rigorous quality control processes, and customer-focused service. These factors make GTS a trusted partner for your German translation needs.
German Translation Services-Relevant Reading
How German Became the Money Language
Planning your stay in Germany-useful hotel terms
Austrian Translation Services | Translation Services for Austria
Getting your e-Commerce Website Ready for the German Market
German Document Translation  – German Medical Translation – Translation Services for Swiss Companies  – German Technical Translation – German Legal Translation –  German to English Translation of Police Certificate of Conduct