Medical Report Translation Services
When you need to translate a medical report for a clinical study, an insurance claim, for a second-opinion or to transfer a patient to another medical facility, contact GTS. We provide expert translation of medical reports from hospitals, medical clinics and medical labs. We provide medical reports translation services in all languages and from any language into English.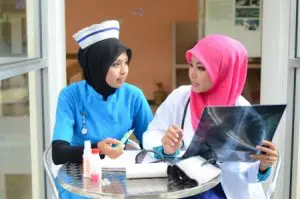 One of the challenges in translating medical reports is the style of language. Typically written by Medical Doctors who are pressed for time (and usually tired as well), the language can be laconic at best and is often times difficult to understand. To compound the style issues, some medical reports are interspersed with handwriting which is often illegible. Our translators are experienced at understanding the medical lingo in these reports and at deciphering the handwriting as well. Some of our translators are licensed Medical Doctors in specialized fields of medicine.
Most medical reports are available in non-editable PDF file format which is of poor quality, since the documents have been scanned and transmitted electronically. Our team will convert the PDF into editable file format (usually MS Word), and retain the page layout of the original document.
If you need a translation certificate for official purposes, we can provide you with one. Working on a deadline? We'll get you the medical report translations that you need on time, even if it means working around the clock.  We translate medical reports in German, French, Spanish, Italian, Russian, Hebrew, Arabic and in over 60 other languages.
You can get instant online price quotes for translation of medical reports on our website.