Medical Translation Services
Medical translation service is our business. That's why some of the world's leading pharmaceutical companies, medical device manufacturers and Contract Research Organizations (CRO) work with us. They know that GTS is the best medical translation company for their needs. When you order from GTS, your medical translations are delivered on time, within budget and in full compliance with applicable regulatory requirements. All translations are certified and delivered with a translation certificate (Statement of Accuracy).

We made it easy for you to order medical translation services online. Just click here to get an instant price quote online and start your medical translation project now.
GTS is a Top Medical Translation Provider

B2B rating company Goodfirms listed GTS Translation as one of the top medical translation service providers.
Medical Translation Prices
GTS offers the most competitive prices in the translation industry, with prices starting at $0.10 per word for certified medical translation and review.
Medical Document Translation Services
GTS delivers the best medical translation services. We translate medical documents in over 80 languages. This includes all the major European, Asian, Scandinavian and Middle-Eastern languages including French, Italian, German, Spanish, Chinese, Japanese, Russian and Arabic. We specialize in multiple language projects, sometimes translating a publication into 8, 10 or even 20 languages.
Certified Medical Translation Services
Our quality management system has been audited and found to be in full compliance with the ISO 17100:2015 standard. We provide Statement of Accuracy certificates with each translation. We can also provide back translation and validation if the IRB/ethics committee requires official translations. All of our medical translators are certified by internationally accredited translation organizations.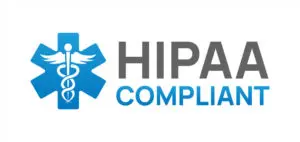 HIPAA Compliance
As a certified medical translations service provider, GTS complies with the Health Insurance Portability and Accountability Act (HIPAA) to protect the confidentiality of all protected health information (PHI) in the documents which we translate.
Price Discounts for online medical translation services
Use GTS coupon codes to get a discount for medical translation services. New customers get a 5% discount on their first order. Click here for more information on translation price discounts.
What is Medical Translation?
The term medical translation refers to translation of texts in the areas of healthcare, medicine, pharmaceutical products, medical devices and clinical trials. This includes translation of informed consent forms, medical device manuals (IFU/DFU), hospital documents and medical reports. Medical translations must be carried out by certified medical translators who are qualified in the appropriate subject matter and field of practice.
GTS is your best partner for medical translation services. We have a proven track record of success that spans 20 years and thousands of medical translations delivered.
Expertise in Medical Translation
Customers in the Pharmaceutical, Medical Device and Healthcare industries have come to rely on our team of subject-matter experts for even the most complex medical translation services. Our human resources include linguists with training in most branches of medicine, biochemistry, biotechnology, chemistry, pharmacology and toxicology. We are an approved translation vendor to the Canadian Pharmacists Association. If you are looking for a reliable medical translation agency, contact GTS.
We provide quality medical translation of:
Clinical protocols and clinical protocol synopses

Clinical Study Agreements and contracts

Patient Information Leaflets (PIL)

Case Report Forms (CRF)

Physician manuals

Autopsy Reports

Study drug labels and drug inserts

User Manuals for medical devices

User Guides for medical software

Patent applications

Pharmacovigilance reports

Localization of medical software

Test procedures

Production requirement documents and SOPs

Website content

Company newsletters
If you require us to sign a confidentiality agreement before submitting your documents, we will sign an NDA in advance of any submissions.
Medical Translation Services Case Studies
Here are some of the medical translation projects that we have done recently:
Some of our customers have stated that we are the best translation agency for their needs. Click here to read some client testimonials. If you need rush service, contact us for fast delivery of your medical documents.
Clinical Validation of Medical Documents
If required by regulatory authorities, we can have your translated medical documents validated by Medical Doctors who are licensed in the target countries. Some of our medical translators have advanced training in medicine, and some are indeed Medical Doctors themselves.
Maintenance of Medical Documents
Some medical documents are updated frequently, several times a year in some cases. This is especially true of medical device manuals, IFUs and clinical trial documents like Informed Consents and clinical protocols. In order to provide fast turnaround and cost-effective translation of updates, we maintain translation memories for all translated documents. Using translation memories allows us to determine exactly what has changed since the last version was published, and only translate the new material and the changes.
GTS Translation Steps Up to Assist in COVID-19 Clinical Studies
Medical Translation Related Pages:
Biotechnology – Clinical Trials – Healthcare – Medical Devices – Pharmaceuticals – Informed Consent Forms – Back Translation – Drug Study Labels – Translation of Instructions for Use (IFU) – HIPAA compliant translation services – Hospital Translation Services