Legal Translation Services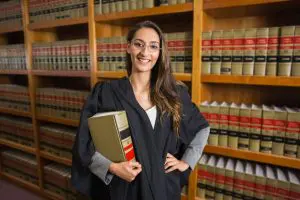 GTS provides certified legal translation services you can count on. That's why we are the preferred supplier to some of the world's leading law firms and international corporations.
Many courts and government agencies worldwide accept the legal documents translated by GTS. We also provide sworn translations in countries where this is supported by the legal system.
Click here to get a price quote for translation services legal online. Just upload your legal documents to get a price quote in seconds.
What is Legal Translation?
Legal translation refers to the process of translating legal texts, documents and speech into another language. Since language plays a critical role in legal settings, such as in courts of law and in legal arbitration, it is important that your legal translators be well-versed in the applicable legal language and terminology. Accuracy in legal translation is paramount, as poorly translated legal texts may carry dire consequences, resulting in possible financial loss and even life-and-death.
Certified Legal Document Translation
Our quality policy is certified as compliant with the ISO 17100:2015 standard. As a result, our clients know that they can count on us for consistently high quality legal translations delivered on-time and at competitive prices.
High Quality Translation Services for Legal Documents
Our legal translators are carefully chosen and tested. Therefore, only suitably qualified legal translators, editors and reviewers will work on your legal translation projects. Consequently, even the most complex legal information is conveyed accurately. Some of our legal translators are licensed attorneys in their resident country.
Legal Document Translation Services
GTS provides the best document translation services. We can provide you with the following legal document translation services:
Articles of Incorporation
Articles of Association
Affidavits and depositions
Litigation documents
Court transcripts
Wills
Power of Attorney (POA)
Insurance policies and claim documents
Government reports and official documents
Software licenses and user agreements
Prenuptial agreements/Premarital agreements
Non-disclosure agreements
Employment Agreements
Company Bylaws
Strictly Confidential
We are happy to sign a non-disclosure agreement (NDA) if you require it. All of your materials will be treated in the strictest of confidence.
The most reliable legal translation company in 2023
GTS has been operating for 20 years. We have translated thousands of legal documents for leading companies and law firms worldwide. You can count on GTS to translate your legal documents on time, and at the best quality level.
Translation Services Legal Documents
At GTS, we regularly translate legal documents and texts in over 80 languages, including all European and Asian languages. This includes French, German, Italian, Spanish, Russian, Chinese, Japanese and Hebrew. We also provide attorney translation services from any language to English. Here is some information about legal translation from the Government of Canada website.
Get a price quote now!
Click here to check legal document translation rates. Click here to get a price quote for legal translation services.
Related Pages:
Contract – Intellectual Property – Legal Translation Services UK – Legal Translation Services London