Legal Document Translation Services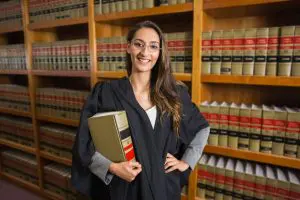 GTS provides high quality, legal document translation services. We are the preferred supplier to some of the world's leading law firms and international corporations.
Many courts and government agencies worldwide accept the legal documents translated by GTS. We also provide sworn translations in countries where this is supported by the legal system.
Click here to get a price quote for translation services legal online. Just upload your legal documents to get a price quote in seconds.
Certified Legal Translation Services: You Can Trust Our Expertise
Certified legal translation services provide accurate and officially recognized translations of legal documents. These services are essential for individuals and organizations that require legal documents to be translated from one language to another while ensuring that the translation is accepted by legal bodies or governmental entities. Certified legal translations are accompanied by a formal certificate of accuracy declaration stating that the translator attests that the translation is accurate and complete. Certified legal translations are required in a variety of legal settings, including international transactions, court cases, immigration matters, and corporate legal departments.
At GTS, our quality policy is certified as compliant with the ISO 17100:2015 standard. All translations are delivered with a signed certificate of accuracy. You can count on us to deliver for high quality certified legal translations.
Best Legal Translation Services
In a globalized world, certified legal translation services play a vital role in facilitating effective communication and ensuring accurate understanding in legal matters. With our expertise in both legal terminology and cultural context, the translators at GTS bridge the language gap, helping clients navigate the complexities of multilingual legal systems. By choosing high-quality certified legal translation services, law firms, businesses, and individuals can protect their interests, maintain compliance, and communicate seamlessly across borders.
What is Legal Document Translation?
Legal document translation refers to the process of translating legal texts, documents and speech into another language. Legal document translation involves translating a wide range of legal documents, such as contracts, court transcripts, depositions, statutes, and other important documents. The translators working in these legal translation services are professionals, often called legal translators, who have an in-depth understanding of both the source and target languages, as well as the nuances of legal jargon and terminology.
High Quality Translation Services for Legal Documents
Our legal translators are carefully chosen and tested. Therefore, only suitably qualified legal translators, editors and reviewers will work on your legal translation projects. Consequently, even the most complex legal information is conveyed accurately. Some of our legal translators are licensed attorneys in their resident country.
Legal Documents Translation Services
GTS provides the best document translation services. We can provide you with translation of legal documents such as:
Articles of Incorporation
Articles of Association
Affidavits and depositions
Litigation documents
Court transcripts
Wills
Power of Attorney (POA)
Insurance policies and claim documents
Government reports and official documents
Software licenses and user agreements
Prenuptial agreements/Premarital agreements
Non-disclosure agreements
Employment Agreements
Company Bylaws
Transcription and Translation of Audio and Video Files
Transcribing audio files for law firms is a specialized service due to the sensitive nature of the content and the need for high accuracy. Audio files transcription services are highly important for court cases for several reasons.
Record Keeping: Transcripts provide a written record of everything said during a proceeding, which can be critical for appeal processes, further legal research, and maintaining historical archives.
Accessibility: Transcripts make court proceedings accessible to people who are hard of hearing or deaf. They also make it possible to translate proceedings into other languages.
Review and Analysis: Written transcripts make it easier for lawyers, judges, and other interested parties to review what was said during a court proceeding, and to locate specific pieces of information.
GTS can help transcribe your audio files in all languages. We can also translate the transcripts into English and other languages. For example, in the USA many law firms require transcription of audio files from Spanish to English.
We Support all Types of Legal Language Translation Services
GTS delivers high quality translation of all types of legal translation. This includes:
Contract Translation: Legal agreements between two or more parties, such as business contracts, employment contracts, sales agreements, and more.
Statute and Regulation Translation: The translation of laws, regulations, decrees, or any other form of legislated rule is a specialized field requiring a deep understanding of legal terminology and concepts.
Patent Translation: This involves translating patent applications and related documents. This can be particularly complex, as it requires knowledge of legal terminology and the specific technical language related to the invention.
Court Document Translation: These are translations of any documents related to court proceedings, including court orders, judgments, and transcriptions of depositions or hearings.
Legal Certification Translation: Translation of birth certificates, marriage certificates, death certificates, academic degrees and other official documents often require certified translation, which is a formal and legally recognized type of translation.
Immigration Document Translation: Documents for immigration procedures, including visas, passports, and application forms, often need to be translated.
International Law Translation: This includes translating treaties, international laws, and documents related to international organizations or multinational corporations.
Corporate Legal Translation: This involves translating documents related to the legal aspects of running a corporation, such as articles of incorporation, shareholder agreements, and meeting minutes.
Litigation Document Translation: In cases involving parties from different language backgrounds, litigation documents may need to be translated. This can include discovery documents, witness statements, and more.
100% Confidentiality: Your Legal Documents Are Safe with Us
Legal documents often contain sensitive and confidential information. When seeking legal translation services, it is essential to choose a provider that prioritizes data security and confidentiality. Reputable translation agencies have robust security measures in place to protect client data, including secure file transfer protocols, non-disclosure agreements, and strict confidentiality policies. These measures offer peace of mind to clients, knowing that their sensitive legal information is handled with utmost care and discretion. We are happy to sign a non-disclosure agreement (NDA) if you require it. All of your materials will be treated in the strictest of confidence.
Fast Turnaround of Legal Translations
The legal field often requires quick turnarounds for transcription and translation services due to stringent court schedules and filing deadlines. GTS can meet even the most demanding schedules through our team of dedicated legal translators, delivering documents of hundreds of pages in a matter of days.
The most reliable legal translation company in 2023
GTS has been operating for 20 years. We have translated thousands of legal documents for leading companies and law firms worldwide. You can count on GTS to translate your legal documents on time, and at the best quality level.
Your Legal Documents Translated into 100+ Languages
At GTS, we understand the importance of accurate and reliable legal document translations. Our expert linguists ensure your legal documents are translated flawlessly into over 100 languages, guaranteeing clear communication and seamless understanding across borders. We regularly translate legal documents and texts in over 100 languages, including all European and Asian languages. This includes French, German, Italian, Spanish, Russian, Chinese, Japanese and Hebrew. We also provide attorney translation services from any language to English. Trust GTS for professional and confidential legal translation services that exceed your expectations.
How to translate a legal document online
You can get an instant price quote and order legal documents translation services online on our website. Just select the languages and upload the legal documents you need to translate. Click here to get a price quote and get started on your order.
In conclusion, whether you need legal documents translated, a legal translation of documents, or a certified legal translation, it is crucial to engage a trusted legal translation service like GTS. Our expertise will ensure the legal integrity of your documents and help you avoid any potential legal pitfalls that could arise from inaccuracies or misinterpretations.
Legal Translation Services-Case Studies
Here are some relevant projects that we done in 2023:
From the GTS Blog
How to get the Best Spanish Legal Translation Services
The Dangers of using MT for Legal Translation
Related Pages:
Contract – Intellectual Property  – Legal Translation Services UK – Legal Translation Services London