Navigating Clinical Trials: Top-Notch Translation Services
GTS provides top quality clinical trial translation services and certified translation of clinical trial documents in over 80 languages. Our clients are leading pharmaceutical companies, medical device companies and contract research organizations (CRO). Our quality system is certified as compliant with the ISO 17100:2015 quality standard.

Need a price quote to translate an Informed Consent? A clinical study agreement? A clinical protocol? Other clinical study documents? Click here to get an online price quote and delivery time estimate within seconds.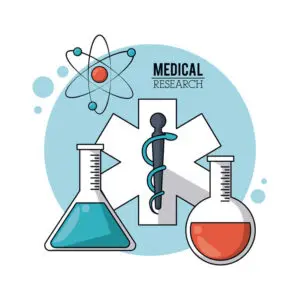 Clinical Trial Translations: Your Partner for Global Success
Customers in the Pharmaceutical, Medical Device and Healthcare industries have come to rely on our team of subject-matter experts for even the most complex translations. Our human resources include linguists with experience in genetics, biochemistry, biotechnology, chemistry, pharmacology, toxicology and most fields of medicine.
We use a stringent quality control process when translating clinical trial documents. We can also provide validation and medical back translation of documents when required by the IRB or Helsinki committee.
Clinical Trials Translation Spanish
GTS provides certified translation services for clinical trial documents in over 80 languages. English to Spanish translation is one of our top language pairs- we translate for many sponsors of clinical trials in the USA which has a large Spanish-speaking population. Customers who have ordered clinical trials translation in Spanish include UCLA David Geffen School of Medicine, NYU Langone Health, Medical College of Wisconsin, Emory University School of Medicine and the Johns Hopkins University School of Medicine.
Exceptional Clinical Trial Translations: We Speak Your Language
The documents we translate include:
Patient Information Leaflets (PIL)
Informed Consent Forms (ICF)
Doctor and Patient Guides
Case Report Forms (CRF)
Patient Questionnaires
Drug Inserts
Drug Study Labels
Clinical Protocols
Regulatory Documents
Clinical Trial Translation Services-Case Studies
Here are some projects that we have done in 2023:
Clinical Trials Translation-Background Information
Clinical trials are generally considered to be medical or health-related research studies that test how well new medical approaches work in people. Each study answers scientific questions and tries to find better ways to prevent, screen for, diagnose or treat a disease. The trial follows a carefully controlled protocol, a study plan that describes what will be done in the study, how it will be conducted, and why each part of the study is necessary.
Clinical trials must be conducted in accordance with the ethical principles stated in the Declaration of Helsinki which are consistent with Good Clinical Practice (GCP) guidelines. The International Conference on Harmonisation of Technical Requirements for Registration of Pharmaceuticals for Human Use (ICH), a unique project bringing together the regulatory authorities of Europe, Japan and the United States and experts from the pharmaceutical industry in the three regions, developed guidelines in order to provide clinical trials with a unified standard and provide public assurance that the rights, safety, and wellbeing of trial subjects are protected. The guidelines take into consideration the current good clinical practices (GCP) of the European Union, Japan, and the United States, as well as those of Australia, Canada, the Nordic countries, and the World Health Organization (WHO).
Bringing a new drug to market is a lengthy and expensive process. Pharmaceutical companies can spend up to 10 years and more, and over $500 million to get a new drug to market. Since more and more clinical research and drug manufacturing are being done in multiple countries and in multiple languages, quality language services can help bring a drug to market faster and can help streamline the clinical trial process.
Medical translation service may be required at many stages, including clinical research, regulatory submission and review, production and marketing. Moreover, expansion of the EU block into new member countries is also driving increased demand for medical and pharmaceutical translation services.
Quality Clinical Trial Translations: Accuracy Matters
With over 20 years of experience in the field, GTS will deliver the quality that you need to make your clinical trial run smoothly. Get a price quote online now and start your translation project today.
Related reading:
GTS Translation Steps Up to Assist in COVID-19 Clinical Studies
Using Translation Services in Investigator Initiated Trials (IIT)