Turkish Translation Services
Turkish Translation Services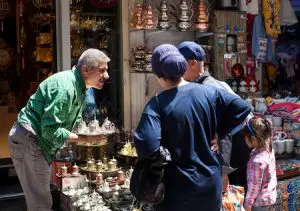 GTS provides high quality Turkish translation services using a tested team of native, in-country Turkish translators. We provide expert Turkish translation services in many areas including technical, medical, legal, marketing/sales, software, engineering and financial. We can also translate any kind of document or text from Turkish to English. Click here to get an instant price quote for professional Turkish translation services.
If you look at a map of the world, you will notice that the Republic of Turkey is a gateway between Europe and Asia, between the east and the west. That's why Turkey has been a powerful center of commerce for centuries. At one point, the Turkish Ottoman empire was a regional superpower that controlled a wide expanse of lands, seas and countries. But despite the decline of the empire, Turkey still has a thriving economy and is one of the members of the G20 major world economies. If you are doing business in Turkey, GTS Translation is the best and most efficient translation company for your Turkish language needs.
Our company quality policy is certified to two quality standards: ISO 9001:2006 and ISO 17100:2015. We can provide you with certified translation of Turkish legal documents, and sworn translations when required.