European French Translation Services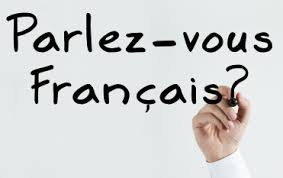 Need a price quote for French translation services? Just upload your documents into the quote form on this page and get an online price quote and delivery estimate within seconds.
GTS delivers top quality, professional French translation services using a tested team of native French translators.  We translate documents from French to English, from English to French and between French and over 60 other languages. We also provide French Canadian translation services when your target country is Canada.
Some of the world's largest companies have chosen GTS as their French translation vendor. Clients include: Hitachi, Siemens, SAP, Xerox, Flowserve, DuPont, Hewlett Packard, Astra Zeneca and others.
Industry Experience
Our French translators are meticulously screened to determine their industry experience. We provide expert French translation services in many areas including technical, medical, legal, patents, software, engineering, financial. We provide localization of software products and translation of websites in French.
Certified French Translation
GTS is a certified translation company: our Quality Management System was audited by a licensed certification body and found to be in compliance with the EN 15038 and ISO 9001:2008 standards. GTS provides certified French translation services for medical, technical and legal documents.
French Language Facts
French is one of the official languages of the United Nations, and most UN documents are issued in French. Speeches made by UN delegates are simultaneously interpreted into French. French is also one of the official languages of the European Patent Office (EPO). Patent applications can be filed in French. If the patent application is filed in another language, the abstract must be translated into French.
French is spoken in many countries including France, Belgium, Switzerland and various African countries. It is also the official language in Quebec, Canada. Before ordering a French translation, determine which country the translation is intended for as there are differences in language usage. For example, Canadian French differs significantly from European French.
Free French Translations
The GTS website provides free online French translation of texts from over 30 languages. Our website also provides free French translation of website pages.
French Translation Dictionaries and Translation Memories
With a body of work of millions of words in English to French and French English translation, we have extensive libraries of French language terminology in many areas. Our use of translation memory software ensures that your work is done at the highest level of quality, consistency and cost effectiveness.
If you are looking for a good online French dictionary and English-French online dictionary, we can recommend Larousse. Reverso is one of the most popular online French language resources. Another excellent online resource for translators is bab.la, which provides examples of English-French translations from other websites around the world.
Price Quotes for French Translation Projects
Click here for general information on French translation services rates. If you would like a price quote, either fill out the quote form on this page or send an email with your inquiry to sales@gts-translation.com. If you have any questions, click the Chat icon on this page to speak with a representative.
French Document Translation Services
We can translate European French documents in any file format including PDF, MS Word, Powerpoint, Excel, Adobe InDesign and Framemaker.
French Medical Translation Services
GTS provides certified French medical translation services to pharmaceutical companies, medical device manufacturers, biomedical companies and CROs. This includes:
Clinical protocols and protocol synopses
Informed Consents
Clinical trial agreements
Instructions for Use for medical devices
User manuals for medical software
Study drug labels
Localization of medical software
French Technical Translation Services
GTS provides a wide range of high quality French technical translation services for customers worldwide. This includes:
French technical translation of manuals and User Guides.
French technical translation of material handling documents, MSDS
French technical translation of engineering documents, technical drawings
French technical translation of data sheets and web content
French Legal Translation Services
GTS provides a wide range of high quality French legal translation services for companies that are doing business internationally. This includes certified and sworn translations for various European countries like France, Belgium and Switzerland. We also translate French documents into English. This includes:
Contracts
Legal agreements
Affidavits
Patents
Court and litigation documents