Best Italian Translation Services
GTS Translation has a proven track record in delivering top quality, certified Italian translation services. Our prices are very competitive-just $0.11 per word for professional Italian translation and review. We have a tested team of native, in-country Italian translators to carry our your mission-critical Italian translation projects.
| | |
| --- | --- |
| Click here to get a price quote to translate Italian documents. Just upload the documents you need to translate and get an online price quote in seconds. | Get Free Price Quote |
| If you don't have your documents ready yet and are looking for a Italian translation price estimate, click here: | Get Free Estimate |
Price Discounts for Italian translation service
Use GTS coupon codes to get a discount for Italian translations. New customers get a 5% discount on their first order. Click here for more information on translation price discounts.
Why you should choose GTS as your Italian Language Translation Agency
When quality matters, you can rely on GTS as your professional Italian translation company. Above all, we guarantee the quality of our translations. Our Quality Management System (QMS) is certified as compliant with the ISO 17100:2015 standard. Therefore, all of our Italian translation services are certified and are delivered with a signed Statement of Accuracy certificate.
We translate documents from Italian to English for some of the world's leading companies. Click here to see a client list; click here to read some customer testimonials.
Italian Document Translation Service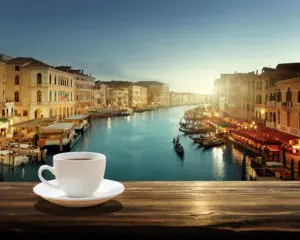 We provide expert English to Italian document translation in many industries including:
Technical
Medical
Legal
Patents and IP documents
Software
Engineering
Financial
We provide translation services Italian to English in all file formats. This includes: PDF, MS Word, Powerpoint, Excel, Adobe InDesign and Framemaker.
Italian Medical Translation 
GTS provides certified medical translation services to pharmaceutical companies, medical device manufacturers, biomedical companies and CROs. This includes:
Clinical protocols and protocol synopses
Informed Consents
Clinical trial agreements
Instructions for Use for medical devices
User manuals for medical software
Study drug labels
Localization of medical software
Italian Technical Translation Services
GTS provides a wide range of high quality technical Italian translations for customers worldwide. This includes technical Italian translation of:
Manuals and User Guides.
Material handling documents, MSDS
Engineering documents, technical drawings
Data sheets and web content
Italian Legal Translation
GTS provides a wide range of high quality Italian to English translation service. This includes official translations which are recognized by courts in Italy (performed by official translators, known in Italy as traduttori giurati or ufficiali). We also translate Italian documents into English. This includes:
Contracts
Legal agreements
Affidavits
Patents
Court and litigation documents
Italian Language Translation Facts
The Italian language is mainly used in Italy. However, the Italian language is one of the world's most important languages due to Italy's leadership status in industry, tourism and the world of international finance. Italian is one of the four main European languages which the translation industry collectively refers to as FIGS (French, Italian, German, Spanish).