Swedish Translation Services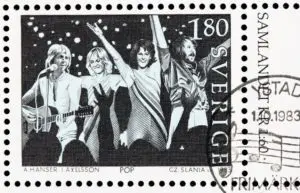 Contact GTS when you need high quality Swedish translation services. We are a professional translation company that has been providing professional Swedish translation services for over 15 years to a wide range of international clients.
We have a tested team of native Swedish translators for your Swedish translation projects. Some of the world's largest companies have chosen to use GTS for their Swedish translation and localization needs. Clients include: Siemens, SAP, Teva Pharmaceuticals, Astra Zeneca, Thompson Surgical Instruments and Xylem.
Our Swedish translators are meticulously screened to determine their industry experience. We provide expert Swedish translation services in many areas including technical, Life Sciences, biotechnology, chemical/MSDS, medical, legal, patents and IP documents, software, engineering, financial. We also provide localization of software products and websites into Swedish.
Swedish Document Translation
We can translate Swedish documents in any file format including PDF, MS Word, Powerpoint, Excel, Adobe InDesign and Framemaker. We also translate Swedish documents into English and into over 60 other languages. Examples of Swedish document translation services that we can provide:
Operation procedures (SOPs) and safety procedures
Legal contracts, patents, real-estate and rental agreements
MSDS and chemical labeling
Informed Consent forms for clinical trials
Instructions for toys, games, home use and healthcare products
Sales brochures
Technical manuals and data sheets
Swedish Legal Translation
GTS provides a wide range of high quality Swedish legal translation services for customers worldwide. This includes Swedish legal translation of contracts, court documents, lawsuits, patents and IP documents. We also provide official translation of Swedish legal documents which can be used in Swedish courts.
Swedish Technical Translation
GTS provides a wide range of high quality Swedish technical translation services for our customers. This includes:
Translation of technical manuals and User Guides.
Technical translation of RFP and RFQ documents, tenders and proposals
Translation of MSDS and chemical handling materials
Translation of engineering documents and technical drawings
Translation of technical web content in Swedish
Swedish Medical Translation
GTS provides a wide range of high quality Swedish medical translation services for customers that are doing business in Sweden and worldwide. This includes:
Swedish medical translation of clinical trials materials like informed consents, clinical protocols, clinical study agreements, CRF, patient diaries drug labels and inserts.
Swedish medical translations for medical devices including Information for Use (IFU) booklets, operating manuals and User Guides and localization of medical software.
Swedish medical translation of brochures and web content
Swedish translation of medical and pharmaceutical patents