Vietnamese Translation Services
GTS Translation has a proven track record in delivering high quality English to Vietnamese translation services.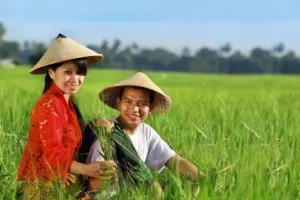 Why choose GTS as your Vietnamese translation company?
GTS provides high quality Vietnamese translations using a tested team of native, in-country Vietnamese translators. We translate from Vietnamese to English and between Vietnamese and over 70 other languages.
Vietnam is one of the fastest growing world economies. If you are doing business in Vietnam, choose GTS as your partner for all of your Vietnamese language needs.
Vietnamese Language Facts
Vietnamese has several regional dialects, but the standard version of the language, used in education and in the media, is based on the dialect spoken in and around Hanoi. In recent years, Vietnamese has become increasingly popular as a second language for people in other countries, particularly in Southeast Asia, due to the growth of the Vietnamese economy and the increasing international status of the country.
According to the U.S. Census Bureau, as of 2020, there were over 2 million people who speak Vietnamese in the United States. Vietnamese is the sixth most-spoken language in the country, and the largest Asian language spoken in the country after Chinese and Spanish. Vietnamese speakers are largely concentrated in certain states, particularly California, Texas, and Washington, where there are sizable Vietnamese-American communities. The growth of the Vietnamese-American population has led to the development of numerous cultural and linguistic resources, including media outlets, schools, and community organizations, which help to preserve and promote the language and heritage of Vietnamese-Americans.
Certified Vietnamese Translation
GTS is a certified translation company: our Quality Management System is compliant with the ISO 17100:2015  standard. This ensures that your Vietnamese translations are delivered on time and at the expected quality level.
Our Vietnamese translators are meticulously screened to determine their industry experience. We provide expert English Vietnamese translation services for most industrial segments including the tech sector, the legal establishment, government offices, pharmaceutical companies and the world of finance.
Vietnamese Document Translation Services
We translate English documents to Vietnamese in any file format including PDF, MS Word, Powerpoint, Excel, Adobe InDesign and Framemaker. Get an online price quote now to translate Vietnamese documents quickly and efficiently.
Translate Vietnamese to English Service
Turn to GTS when you need fast, high quality Vietnamese to English translation service.
Vietnamese Medical Translation Services
GTS provides certified Vietnamese medical translation for pharmaceutical companies, medical device manufacturers, biomedical companies and CROs. This includes:
Clinical protocols and protocol synopses
Informed Consents
Clinical trial agreements
Instructions for Use for medical devices
User manuals for medical software
Study drug labels
Case Report Forms (CRF)
Localization of medical software
Vietnamese Technical Translation Services
GTS provides a wide range of high quality technical translation in Vietnamese for customers worldwide. This includes technical translation of:
Vietnamese Legal Translation Services
GTS provides a wide range of high quality legal translation services in Vietnamese. This includes:
Legal agreements
Affidavits
Patents
Court and litigation documents
GTS provides a wide range of high quality Vietnamese business translation services. This includes:
Financial reports
Business plans
Proposals, RFP/RFP documents
Business correspondence