Norwegian Translation Services
GTS provides high quality Norwegian translation services using a tested team of native, in-country Norwegian translators.  We provide expert Norwegian translation services in many areas including technical, medical, legal, patents and IP documents, software, engineering and financial.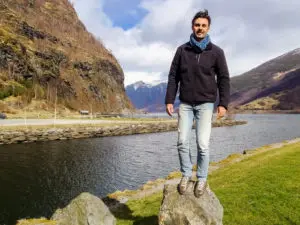 Best English to Norwegian Translation
We provide the highest quality English Norwegian translations. We also translate any kind of document from Norwegian to English.
Norwegian Document Translation Services
We have translated hundreds of Norwegian documents for our clients. We translate Norwegian documents in any file format including PDF, MS Word, Powerpoint, Excel, Adobe InDesign and Framemaker. For excellent quality in professional translation services English to Norwegian and Norwegian to English, look no further than GTS.
Norwegian Medical Translation Services
GTS provides certified translation of medical reports both into Norwegian and from Norwegian. We also provide Norwegian medical translation services to pharmaceutical companies, medical device manufacturers, biomedical companies and CROs. This includes:
Clinical protocols and protocol synopses
Informed Consents
Clinical trial agreements
Instructions for Use for medical devices
User manuals for medical software
Study drug labels
Localization of medical software
Norwegian Technical Translation Services
GTS provides a wide range of high quality Norwegian technical translation services for customers worldwide. This includes:
Norwegian technical translation of manuals and User Guides.
Norwegian technical translation of material handling documents, MSDS
Norwegian technical translation of engineering documents, technical drawings
Norwegian technical translation of data sheets and web content
Norwegian Legal Translation Services
GTS provides a wide range of high quality Norwegian legal translation services for companies that are doing business internationally. This includes:
Contracts
Legal agreements
Affidavits
Patents
Court and litigation documents
Norwegian Language Facts
Norway is a country rich in natural resources such as petroleum, natural gas, minerals, seafood and water. Driven by a booming petroleum industry, Norway has one of the highest per capita incomes in the world (higher than the USA). That's why Norway has a lot of buying power despite having a population of only about 5 million people. Consequently, English to Norwegian translation services is one of the most expensive language pairs in the translation industry.
The Norwegian language is very similar to Danish. If a Norwegian person meets a Dane, the two can conduct a fluent conversation without having to hire an interpreter.