Greek Translation Services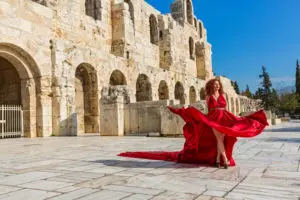 GTS provides accurate Greek translation services using a tested team of native, in-country English to Greek translators.  We provide expert English to Greek translation in many areas including technical, medical, legal, patents and IP documents, software, engineering and financial. We also translate from Greek to English and between Greek and over 70 other languages.
Our prices for English Greek translation services are very affordable and competitive and start at US$0.11 per word.
Greek to English Translation Service
GTS is the best Greek English translation service. We translate any type of document or text from Greek to English using a tested team of professional native English translators. Our prices for Greek to English translation is $0.15 per word.

Greek Document Translation Services
We have translated hundreds of Greek documents for our clients. We translate Greek documents in any file format including PDF, MS Word, Powerpoint, Excel, Adobe InDesign and Framemaker. For excellent quality in professional translation services English to Greek and Greek to English, look no further than GTS.
Greek Medical Translation Services
GTS provides certified translation of medical reports both into Greek and from Greek. We also provide Greek medical translation services to pharmaceutical companies, medical device manufacturers, biomedical companies and CROs. This includes:
Clinical protocols and protocol synopses
Informed Consents
Clinical trial agreements
Instructions for Use for medical devices
User manuals for medical software
Study drug labels
Case Report Forms (CRF)
Localization of medical software
Greek Technical Translation Services
GTS provides a wide range of high quality Greek technical translation services for customers worldwide. This includes:
Greek technical translation of manuals and User Guides.
Greek technical translation of RFP and RFQ documents, tenders and proposals
Greek technical translation of material handling documents, MSDS
Greek technical translation of engineering documents, technical drawings
Greek technical translation of data sheets and web content
Greek Legal Translation Services
GTS provides a wide range of high quality Greek legal translation services for companies that are doing business internationally. This includes:
Contracts
Legal agreements
Affidavits
Patents
Court and litigation documents
Greek to English Translators
We can translate any Greek document into English using a tested team of native Greek-English translators.
About the Greek Language
Greek is the official language of Greece and Cyprus and is also recognized as a minority language in several other countries. Greek has a complex grammar system, with four noun cases, three genders, and a wide variety of verb conjugations.The Greek alphabet is one of the oldest in the world, with its roots dating back to the 8th century BC.  It has 24 letters, including both vowels and consonants, and is used to write both ancient and modern Greek.