Korean Translation Services at $0.13 Per Word
GTS Translation has a proven track record in delivering accurate, high-quality English to Korean translation services.

Why Choose GTS as your Korean Translation Company?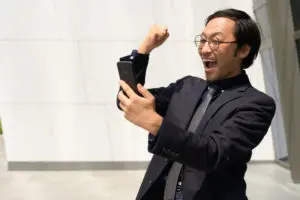 GTS provides high quality professional Korean translation services using a tested team of native, in-country Korean  translators. We provide expert Korean translation services in many areas including technical, medical, legal, patents and IP documents, software, engineering and financial. We translate English to Korean texts using the most accurate language. We also translate Korean to English and between Korean and over 70 other languages.
Korean Industry Experience
What do Kia Motors, LG, Samsung and Hyundai have in common? All of them are made in the Republic of Korea. With its strong industry and rich neighboring countries China and Japan, Korea is one of the fastest growing world economies and one of the top 10 exporters in the world. If you are doing business in Korea, or when you need to translate Korean to English, choose GTS as your partner for all of your Korean language needs.
Our Korean translators are meticulously screened to determine their industry experience. We provide expert English to Korean translation services in industrial segments including the tech sector, the legal establishment, government offices, pharmaceutical companies and the world of finance. We provide localization of software products and translation of websites in Korean.
Certified Korean Translation Service
GTS is a certified language service provider: our Quality Management System is compliant with the ISO 17100:2015  standard. This ensures that your Korean translations are delivered on time and at the expected quality level.
Translate English to Korean Documents
We translate Korean documents in any file format including PDF, MS Word, Powerpoint, Excel, Adobe InDesign and Framemaker. We also translate Korean documents into English and into over 70 other languages.
Korean Legal Translation
GTS provides a wide range of high quality Korean legal translation services for customers worldwide. This includes Korean legal translation of contracts, court documents, lawsuits, patents and IP documents.
Korean Technical Translation
GTS provides a wide range of high quality Korean technical translation services for our customers. This includes:
Translation of technical manuals and User Guides to Korean.
Technical Korean translation of RFP and RFQ documents, tenders and proposals
Translation of SDS and chemical handling materials
Translation of engineering documents and technical drawings
Translation of technical web content in Korean
Korean Medical Translation
GTS provides a wide range of high quality Korean medical translation services for some of the world's leading companies. This includes:
Korean medical translation of clinical trials materials like informed consents, clinical protocols, clinical study agreements, CRF, patient diaries drug labels and inserts.
Korean medical translations for medical devices including Information for Use (IFU) booklets, operating manuals and User Guides and localization of medical software.
Korean medical translation of brochures and web content
Korean translation of medical and pharmaceutical patents
Translate Korean to English-Accurate
GTS provides fast, accurate Korean to English translation of all kinds of documents and texts. We have native, subject-matter expert Korean to English translators in every field.
Related Reading from the GTS Blog
How to profit from learning Korean
How to Start an Online Business in South Korea