Language Translation Services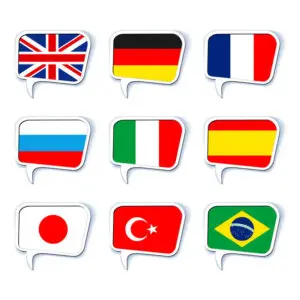 GTS is a language translation company that provides professional translation services in over 80 languages. We guarantee our translation quality: our Quality Management System (QMS) is certified as compliant with the ISO 17100:2015 standard.
We translate all types of documents including legal, medical, technical/engineering, financial and business documents. We translate website content and provide localization of software products. We provide fast service at competitive prices. Get an instant online price quote for language translation services on our website and complete your order online using our easy online ordering process.
Why choose us as your languages translation service?
Some of our clients feel that GTS is the best language translation agency for their day-to-day language translation service requirements. For nearly 20 years, we have been providing effective language translation solutions to some of the largest and biggest companies, law firms and government agencies in the world. This includes industry leaders in the areas of pharmaceuticals, chemicals, electronics, telecommunications, automotive, healthcare, Internet and more. Click here to see a client list; click here to read some customer testimonials.
What languages do we support?
There are about 6,500 languages spoken in the world today. So obviously we can't support all languages. But we translate into most all of the languages that you will need. This includes most Western and Central European languages (like French, Italian, German, French, Portuguese), Eastern European and Slavic languages (like Russian, Hungarian, Czech, Polish, Slovak, Ukrainian, Romanian and Bulgarian), Serbo-Croatian languages, Scandinavian languages (like Danish, Swedish, Norwegian, Finnish), Asian languages (like Chinese, Japanese, Thai, Korean), Middle-Eastern languages (Arabic, Hebrew and Farsi) and Indian languages (like Hindu and Punjabi). We also translate from over 80 languages into English. Click here for the full set of languages that we support.
Get an instant online quote now for language translation services
Click here to get an instant price for quote now. Find out why some of the world's leading companies chose GTS for their language translation services.