Best Document Translation Services 2022
Count on GTS Translation for fast, reliable document translation services. Get an instant online price quote on our website and start translating your documents today.
What do you get when you order document translation services from GTS?
You get high quality, certified translations. Translations are done by professional human translators and are reviewed by a second translator/reviewer. Documents are delivered in the same format and page layout as the original documents. You also receive a signed translation certificate of accuracy with each translated document.
Why choose GTS as your document translation company?
Experts at document translation, we transform your documents into other languages seamlessly and at very high quality. We rely on our established network of professional translators in over 100 countries that translate in over 80 languages. Our professional linguists are carefully selected for your translation project based on their academic and industry experience, and based on their suitability for your document translation project.

All of the professional translation services that we provide are 100% human. No machine translation is used in our work process.
This block contains unexpected or invalid content.Attempt Block Recovery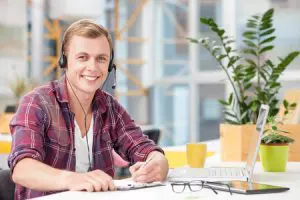 What kinds of documents do we translate?
We deliver high quality document translation of every kind: business documents, sales/marketing, financial, medical, technical and legal translation services. This includes translation of:
Technical manuals
Medical device manuals
How much does document translation services cost?
GTS offers the most competitive prices in the translation industry, starting at $0.10 per word for professional document translation and review. Click here to read our document translation price guideline.
Price Discounts for Document Translation Services
Use GTS coupon codes to get a discount for professional translation of documents. New customers get a 5% discount on their first order. Click here for more information on translation price discounts.
Document translation services that are certified
Our company quality policy is certified as compliant with the ISO 17100:2015 standard. Our stringent quality process ensures that your documents are delivered at the highest quality level. Read more about our translation quality process and official translation services. Our quality process is guaranteed to deliver the best certified translation possible. We provide certified translation of legal documents, medical reports, travel-related documents, school transcripts, birth certificates, bank statements, diplomas and official papers required by immigration authorities.
Professional document translators
Lots of people speak other languages. But that does not make them professional translators. A professional translator not only possesses an in-depth knowledge of the source and target languages, but is also a person with good writing skills. Many of our translators have academic training in translation. All of our translators use CAT (Computer Aided Translation) and translation memory tools. Many of our translators are certified by internationally recognized translation organizations such as the American Translators Association (ATA) or the Japanese Association of Translators (JAT). When you need certified document translation services, contact GTS.
We only use in-country, native translators for your translation document services projects. If your translation is intended for use in Germany, your translations will be done by German translators that live and work in Germany. If your translation is intended for use in France, your translations will be done by French translators that live and work in France. A professional translator who resides in the target country will always have a better working knowledge of the target language.
Express Delivery of Urgent Translation Services
Do you need express delivery? GTS is the most reliable urgent translation service. Just tell us your turnaround time requirements and we'll do our best to comply. We can deliver documents of up to 100 pages in 24 hours.
Services for document translation in over 80 languages
GTS has an extensive network of certified, professional translators in over 100 countries. We provide language translation services in all European, Asian, Scandinavian and Middle-Eastern languages. This includes French, Italian, German, Chinese, Japanese, Russian, Arabic and Spanish translation services.
All file formats supported
Do your need to translate PDF files? Is your document in PDF, MS Word or Excel? Powerpoint or Framemaker? InDesign, Microsoft Publisher or Illustrator? Not a problem. We support nearly every type of document file format.
Hundreds of Satisfied Clients
Hundreds of customers have ordered document translation services from GTS. Clients enjoy the simplicity of our online quote system which allows them get a price quote and order translation services online in seconds. Click here to see the GTS Translation client list. We are ranked as one of the top 10 translation companies on several well-known review sites. Click here to read more. We hold a 4.7 out of 5 star rating on Google Places.
Document Translation Services Case Studies
Here is a list of recent document translation projects that we have delivered:
This block contains unexpected or invalid content.Attempt Block Recovery
Any company that conducts business internationally requires document translation services. This includes translation of marketing content, advertisements, product manuals, manufacturing instructions and legal documents.
Private individuals may also require document translation services for official purposes like immigration and citizenship applications, medical treatment, insurance claims and real estate transactions.
I need a document translation, what do I do?
If you need to translate documents into another language, get an online quote on our website. You can then complete the order online with your credit card. Translations are delivered quickly, often in 24 hours or less.
Where to get documents translated online?
GTS Translation is your 1-stop shop for professional document translation services. Order document translation services from the comfort of your office or home and get the translations that you need in a timely and efficient manner.
Translation Agency in the USA
GTS is proud to be a corporate member of the American Translators Association (ATA). We work with some of the largest companies in the USA. We have customers in every US state, as well in most of the countries in the world.
Translation Agency in Canada
Related Pages:
Document translation guide | How to translate a page? | PDF File Translation | CV Translation Services | Translation of Tax Statements | Translation for the Cosmetic Industry | Translation for the Construction Industry | Urgent Translation Services