Translate PDF Files
GTS offers the best solution to translate PDF to English and over 80 other languages. We are the best translation company for professional translation of PDF files into any language.
| | |
| --- | --- |
| If you would like to get a price quote to translate PDF files, click here: | Get Free Price Quote |
| If you want to check the word count of your PDF files, click here: | Translate Now |
Online PDF Text Extraction Software
GTS has the most advanced software on the market for online text extraction and word counting of PDF files. Click here to get an instant online price quote for professional translation of PDF files. Our website will get you an accurate price quote in seconds for translation of any PDF file.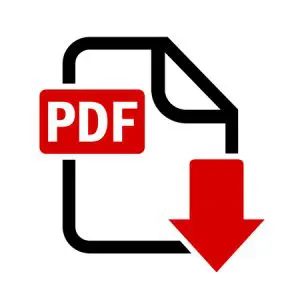 Getting online price quotes for translation of PDF files can be challenging. Many online translation companies like One Hour Translation and Gengo can't provide online price quotes for translation of certain PDF files, especially if they were scanned. The solution developed by GTS provides precise word counting for PDF files that our competitors can't handle.
All of the other online word count solutions on the market are not able to deal with text extraction from PDF files in two specific cases:
Legacy TrueType fonts dated to late 1980s
Scanned documents
To support these types of files, we focused our efforts to investigate PDF format specifications and benchmarked different Object Character Recognition (OCR) frameworks. As a result we have built multiple prototypes, continuously improving the algorithm and performance of word counting. The result speaks for itself: if you can't get an online price quote on other websites, try GTS. In almost all of the cases we will provide an accurate online price quote for any and all PDF files.
What makes PDF the leading document file format?
PDF is most popular file format in the world because it can be viewed for free on any kind of computer, smartphone and tablet. There is no need to purchase any software to view a PDF file, since Adobe distributes the Acrobat Reader for free. Furthermore, PDF files can be viewed in any language, independent of your operating system settings. The main drawback to PDF files is that they are non-editable. If you want to translate PDF files, you first need to convert them to an editable file format (like MS Word) using an OCR (Optical Character Recognition) application.
Our PDF File Translation Workflow
If you place an online order for PDF document translation services, we OCR your PDF files and send you the translated documents in MS Word format in the same page layout as the original PDF file. (Please note that if your PDF file has embedded non-editable graphics, we will not translate the graphics unless you specifically request this during your order. Extra charges may apply)
GTS has been providing professional translation of PDF files to some of world's leading companies for over 15 years. We have translated thousands of PDF files in all languages and in every subject. This includes legal documents, financial reports, technical manuals, MSDS, patents, clinical trial documents and medical reports. We provide high quality PDF file translation at great prices. Our company quality policy is certified as compliant with the ISO 9001:2008 and ISO 17100:2015 standards.
How to Translate PDF files for Free
If you don't want to pay a professional translation company, you can translate your PDF files using machine translation software like Google Translate. You will first need to convert the PDF to an editable file format.
There are both free and paid software applications that can convert PDF files to text, RTF or MS Word format. One of the best paid applications for PDF file conversion is Adobe's own ExportPDF. This is a cloud-based solution which starts at about $2 per month. It converts PDF files very well, retaining the original page layout very well in most cases. Another paid product is ABBYY PDF Transformer. One of the free solutions for converting your PDF file to editable format is Google Drive.
But even these applications do not always retain the page layout of the original PDF file. Some work will be required if you need the page layout to be the exact same as the original.
[/md_text][/vc_column][/vc_row]