Translation Services for the Cosmetic Industry
GTS provides professional translation services to companies that develop and manufacture beauty products, and to companies that are part of the global cosmetics market. Customers in the cosmetics and skin-care industry know that GTS has the expertise and industry experience to provide translations at the required quality level. Customers include: Firmencih, Hydrafacial, Unilever, Procter & Gamble and LVMH.  Click here to order documents translation online.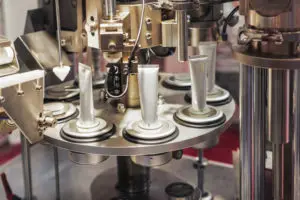 Document Translation for Cosmetics Companies
We provide document translation services in over 90 languages. The types of documents that we translate for cosmetics industry clients include:
Product Label Translations: Cosmetic product labels often include important information such as ingredients, usage instructions, and cautionary statements. These need to be accurately translated to ensure customer safety and regulatory compliance in the target market.
Website Localization: Companies need their websites to be translated and localized to match the language and cultural expectations of their target markets. This includes everything from product descriptions to customer reviews.
Advertising Material Translation: All advertising and promotional materials should be translated in a way that they effectively convey the brand's message and product benefits. This requires not just direct translation but often a creative adaptation, a process known as transcreation, to make the content culturally relevant and engaging.
Regulatory Documentation Translation: Each country has specific regulations for cosmetics regarding ingredients, safety, packaging, and labeling. Documents like product testing reports, safety data sheets, certificates of compliance, and product registration files need to be accurately translated to ensure compliance.
Instruction Manuals and User Guides Translation: Some cosmetics products, such as beauty devices, come with detailed instruction manuals. Accurate translation of these guides is necessary for user safety and product effectiveness.
Patent Translation: If a cosmetic company has a novel product or formulation, they may need their patent applications translated into multiple languages for international patent filing.
Market Research Translation: Translating market research, including surveys and focus group transcripts, can help a company better understand the needs and preferences of consumers in different markets.
Other materials that we translate for cosmetics companies include:
Manufacturing Procedures
Quality Assurance (QA) Procedures
Contracts and legal documents
Desktop Publishing of Cosmetics Marketing Materials
GTS provides multilingual DTP of marketing materials in all languages. We handle all file formats and can deliver your publications in their native file format. We can also provide hi-res PDF files of your marketing publications such as catalogs, brochures and advertisements.
Translation for Cosmetic Surgery Technology Companies
GTS specializes in medical device translation services and translates for some of the leading cosmetic surgery developers. We can provide a complete solution for these companies including translation of IFU/DFU, operating manuals and physician guides.
Cosmetics Industry Clients
The following are some of our cosmetic industry clients:
Firmenich
Procter & Gamble
Inter Parfums, Inc
Henkel
Unilever
Johnson and Johnson
Hydrafacial
LVMH
From the GTS Blog
Translating for free. When a picture is worth 1,000 words.