Your Trusted Partner in Canadian French Translation Services
Need a price quote for French Canadian translation services? Click here to get an online price quote and start your French Canadian translation project today.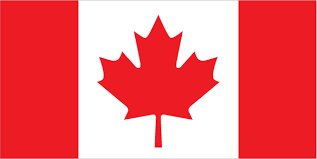 GTS is a professional translation company that has been providing French Canadian translation services for over 20 years to customers in Canada, USA and Europe. We have a tested team of native French Canadian translators for your French Canadian translation and localization projects. Some of the world's largest companies have chosen to use GTS for their French Canadian translation and localization needs. Clients include: Siemens, Microsoft, Honeywell, Sunoco, Xerox, Johnson and Johnson, Teva Pharmaceuticals, Hewlett Packard and others.
We provide English to French Canadian translation services, French Canadian to English translation services and translation between French Canadian and over 60 other languages.
Unlock Canada's French Side with Expert Translations
Our French Canadian translators are meticulously screened to determine their industry experience. We provide expert French Canadian translation services in many areas including technical, Life Sciences, biotechnology, chemical/MSDS, medical, legal, patents and IP documents, software, engineering, financial. We also provide localization of software products and websites into French Canadian.
Quality French Canadian Translations, Guaranteed
Our quality system is compliant with the ISO 17100:2015 standard. This ensure that your Canadian French translations are delivered at the highest quality level.
French Canadian Document Translation
We provide document translation services for Canada in any file format including PDF, MS Word, Powerpoint, Excel, Adobe InDesign and Framemaker. We also translate Canadian French documents into English and into over 60 other languages.
Examples of French Canadian document translation services that we can provide:
Operation procedures (SOPs) and safety procedures
Legal contracts, patents, real-estate and rental agreements
MSDS and chemical labeling
Informed Consent forms for clinical trials in Canada
Instructions for toys, games, home use and healthcare products
Sales brochures
Technical manuals and data sheets
French Canadian Legal Translation
GTS provides a wide range of high quality French Canadian legal translation services for customers worldwide. This includes French Canadian legal translation of contracts, court documents, lawsuits, patents and IP documents. We also provide official translation of French Canadian legal documents which can be used in Canadian courts.
French Canadian Technical Translation
GTS provides a wide range of high quality French Canadian technical translation services for our customers. This includes:
Technical Manuals
Product Catalogs
Data Sheets
SDS
User Interface manuals and Users Guides
Technical drawings
French Canadian Medical Translation
GTS provides a wide range of high quality French Canadian medical translation services for customers that are doing business in Quebec, Canada and worldwide. This includes:
French Canadian medical translation of clinical trials materials like informed consents, clinical protocols, clinical study agreements, CRF, patient diaries drug labels and inserts.
Medical translations for medical devices including Information for Use (IFU) booklets, operating manuals and User Guides and localization of medical software.
Medical translation of brochures and web content
Translation of medical and pharmaceutical patents
Translation of Video Subtitles to French Canadian
GTS delivers a French Canadian video subtitling service tailored for global content creators. We specialize in translation of captions, ensuring that video content is both linguistically accurate and culturally relevant. Our expertise facilitates a seamless experience for Canadian audiences, enhancing comprehension and ensuring content's broader reach and impact.
Your Trusted Partner in Canadian French Translation Services
GTS gives you the best solution for Canadian French translation services. We are experts in the Canadian French language. And our network of professional translators in Quebec are in tune with all aspects of Canadian culture, ensuring that your translations are optimized for use in Canada.
French Canadian Translation Case Studies
Here are some French Canadian translation projects that we have done in 2023 for our clients:
What are the differences between Canadian French and European French?
Vocabulary: Canadian French has borrowed many words from English and Indigenous languages, resulting in a unique vocabulary.
Pronunciation: Canadian French has a distinctive accent, with different pronunciation of certain letters and sounds compared to European French.
Grammar: The use of certain verb forms and pronunciation of words is different in Canadian French.
Loanwords: Canadian French incorporates loanwords from other languages, including English, Indigenous languages, and African languages, creating a diverse vocabulary.
Regional variations: Canadian French has regional variations, with Quebec French being distinct from French spoken in other provinces.
French Canadian Translation Services FAQ
Q: Is there a difference between European French and Canadian French? A: Yes. Please read more in the section above. The short answer is: French translations that are intended for use in Europe will not be suitable for use in Canada. If you are selling to both Europe and Canada, you will need to maintain separate versions.
Q: How quickly can I expect my translation to be completed? A: Our standard turnaround time is 24 hours for documents up to 3000 words. However, we also offer express services.
Q: How do you ensure the accuracy of translations? A: All translations are completed by native French Canadian speakers. Following the translation, a second expert proofreads the document for accuracy and context.
Q: Do you offer technical and industry-specific translations? A: Yes, our team includes translators with various areas of expertise, including technical, medical, legal, and more.
Q: How is the cost of a translation service determined? A: The cost of translation service is per word based starting at around $0.15 per word.
Q: How do I submit my document for translation? A: Simply upload your document through our secure online portal. We accept most document formats, including .doc, .pdf, and .txt.
Q: Is my information kept confidential? A: Absolutely. All of our translators adhere to strict confidentiality agreements.
Q: Do you provide certification for translated documents? A: Yes, we provide a Certificate of Translation that is accepted by government agencies, universities, and courts.
Q: Can I get my website translated into French Canadian? A: Yes, we offer website translation services to help you reach a wider French Canadian audience.
Q: Is there machine translation software for French Canadian translation? A: As of today July 18, 2023 Google, Bing and DeepL do not offer specific machine translation software for French Canadian; they only offer European French. ChatGPT does provide separate translations for Canadian French and European French.
Further reading:
Québécois: Your Complete Guide to Understanding Canadian French
Getting to Know Canada – Subtle Differences Americans Will Discover