Translation Process and Warranty
At GTS we are dedicated to providing you with high quality and fast translation services. We are a certified translation services company. Our quality system is compliant with the ISO 17100:2015 standard.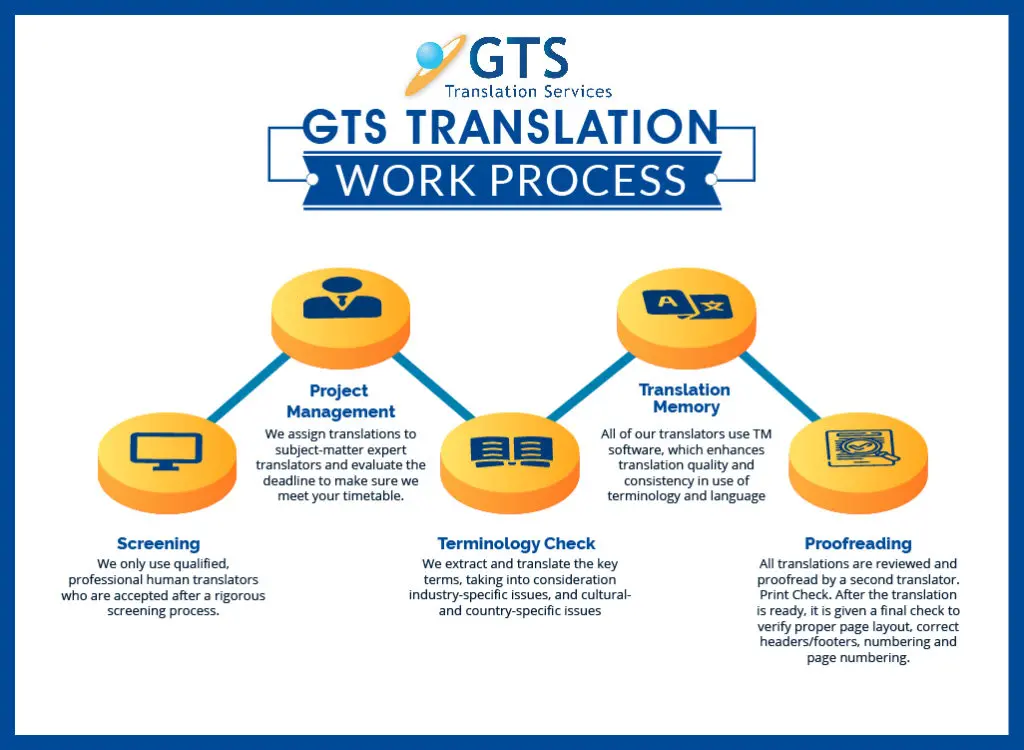 The following is a brief description of our work process and service warranty:
Screening. A good translation starts with linguistic excellence. We only work with professional translators who translate into their native language. We will typically use in-country translators for your projects, based on the target countries. Each of our translators undergoes an extensive screening process, including language tests, to determine their suitability to provide our clients with quality work. Many criteria are taken into consideration, including translation credentials and certification, industry experience, academic background, software and CAT tool skills and regional suitability. But most important are linguistic skills and writing capabilities. We recognize that translation is often not just a 1 to 1 effort, but that the material must also read fluently in the target language.
Project Management. After we receive your order, we will evaluate the material and assign it to the translators with the proper skills and background. We evaluate the deadline and assign the material to a number of translators, if needed, to make sure we meet your timetable.
Terminology Check. Before we begin the actual translation, we extract and translate the key terms, taking into consideration industry-specific issues, and cultural- and country-specific issues. This is especially important in projects that involve more than one translator, to maintain consistency in the writing style and terminology usage.
Translation Memory. All of our translators use TM software, which enhances translation quality and consistency in use of terminology and language. Using a TM also drastically reduces the occurrence of skipped words or segments in the translation, as the TM proceeds through the document sentence by sentence.
Proofreading. When a translation is received from the translator, it is passed to an editor for proofreading. The editor first reads the translation copy to make sure that it reads well in the target language. The editor then compares the translation with the original to check for missing segments and incorrect sequences.
Print Check. Once the material is ready, it is typeset according to client requirements. At this stage it is given a final check to verify proper page layout, correct headers/footers, numbering and page numbering. Once this check is made, your translation is perfect and can be sent for your approval.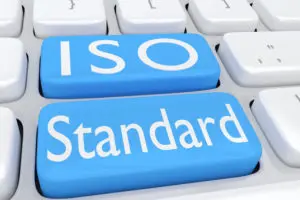 Warranty Policy
GTS guarantees the quality of our translation services. In the event that an error or errors are detected by the customer after the translation is delivered, we will correct the errors at no extra charge. Customers can report errors online in the Project Details panel. This warranty is not limited by time.