Medical Device Translation Services
GTS provides a wide range of medical device translation services in English, German, Spanish, Italian, French, Chinese, Japanese and over 80 other languages.

Do you want a price quote for professional translation of an IFU, a medical device manual or other related medical device documents? Click here to get an instant online price quote and get started on your translation project today.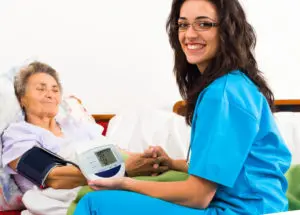 Certified Medical Device Translation
GTS's commitment to quality is well known in the industry. Our quality management system is certified as compliant with the ISO 17100:2015 standard. We provide translation Certificates of Accuracy upon request. If required by regulatory authorities, we can provide validated back translation and sworn translations in certain countries.
We translate all medical device documents
We translate the following types of materials for medical device companies:
IFUs (Instructions for Use)
Medical device Operation Manuals, Instruction and User Guides
Product Catalogs
Clinical Training Materials
Brochures and web content
Informed Consent Forms for clinical trials
Localization of medical device software, translation of resource files
Click here to access a page with free translations of the most common EN 980:2008 labels used in medical device IFUs.
A Proven Track Record in Medical Device Translation Projects
GTS has completed translation projects for some of the world's leading medical device companies. Customers include Boston Scientific, Siemens, Medtronic, Johnson and Johnson, Novartis and Dentsply International.
Here are some projects that we have done for medical device companies:
Translation of IFUs into over 20 languages for Qualimed
Translation of Siemens Hearing Aids website to Danish, Swedish and Norwegian
Translation of over 20 IFUs (Instructions for Use) to 23 languages for Thompson Medical
Translation of Clinical Study documents into French, German, Norwegian and Dutch for Dentsply
Translation of medical device operation manuals into 8 languages for Lumenis
Translation of website into 7 languages for Premia Spine