Precision at Work: Expert Engineering Translations
Looking for fast, high quality engineering translation services? Click here to get started on your order now.
Just upload the engineering documents you need to translate and get an instant online price quote in seconds. We'll make sure you get your translations fast and at the best quality humanly possible.
What are Engineering Translation Services?
Engineering translation services encompass a wide range of technical documents and materials, including engineering reports, specifications, CAD drawings, manuals, patents, and more. These documents often contain highly specialized terminology and intricate details that demand precise translation by subject-matter experts.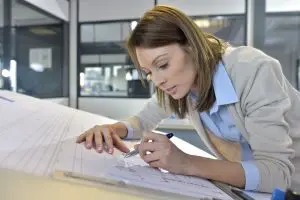 Engineering Excellence: Professional Language Solutions
GTS provides top quality engineering translation services and translation of engineering documents for companies that develop integrated technical systems and for manufacturing/production facilities. Many of our technical translators have studied engineering and/or have worked as engineers at some point in their career. Only a translator with academic training in engineering will be comfortable with translation of advanced technical texts and will be familiar with the correct technical terminology in both the source and target languages.
Unleash Engineering Potential: Accurate Translations
Professional engineering translation services play a vital role in facilitating international collaboration and communication within the engineering industry. With subject-matter experts, a commitment to accuracy, confidentiality, and efficient handling of various file types, these services enable engineering projects to thrive on a global scale. Whether you're working on construction, manufacturing, or research, partnering with a reliable language service provider is a strategic investment that ensures clear communication and successful project outcomes.
Streamlined Communication: Engineering Language Experts
One of the key aspects that sets GTS apart is the expertise of our translators. GTS has a network of linguists with engineering backgrounds who possess in-depth knowledge of the industry's jargon, concepts, and standards. This ensures that technical documents are translated with utmost accuracy and maintain their intended meaning across languages.
Accuracy is critical in engineering translations, as even a minor misinterpretation can lead to costly errors and potential safety hazards. Professional translation services employ a rigorous quality assurance process that includes multiple rounds of review and proofreading, ensuring that the translated content meets the highest standards.
Empower Your Projects: Specialized Engineering Translations
We regularly provide engineering translation services in the following fields:
Electrical and electronic systems and products
Manufacturing plants and processes
Chemical products, chemical safety and SDS
Mechanical systems, engines, hydraulics
Power systems, high voltage systems
Civil engineering
Hydro engineering
Energy production, petroleum plants
Gas and oil systems
Certified Translation Excellence
Our quality policy is certified compliant with the ISO 17100:2015 standard. This ensures that you engineering documents are translated at the highest quality level.
Supported File Types
We can translate your engineering documents in any type of electronic file format. If you only have a PDF file, we can translate it and deliver it in the same page layout as the original. We also translate files in Framemaker, Illustrator, InDesign and other advanced file formats. Our graphics department translates technical drawings, schematics and bills of materials (BOM) which can be found in engineering documents. This includes CAD drawings and DWG format files.
Engineering Translation Services Case Studies
Here are some sample projects that we have done in 2023:
Engineering Translation FAQ
Q: What is engineering translation, and why is it important? A: Engineering translation involves the accurate conversion of technical documents, such as reports, manuals, specifications, and CAD drawings, from one language to another. It is crucial for international collaboration, ensuring clear communication and avoiding costly errors in engineering projects.
Q: What makes engineering translation different from general translation? A: Engineering translation requires specialized knowledge of engineering terminology, concepts, and industry-specific standards. Translators with engineering backgrounds ensure precise and contextually appropriate translations, distinct from general language translators.
Q: How do you ensure accuracy in engineering translations? A: We employ subject-matter experts with engineering backgrounds who have in-depth knowledge of the field. Our rigorous quality assurance process includes multiple rounds of review, proofreading, and adherence to industry-specific terminology. Our quality system is certified compliant with the stringent ISO 17100:2015 standard.
Q: Can you handle complex engineering file formats like CAD drawings? A: Yes, our engineering translation services can handle various file types, including complex formats like CAD drawings, graphics, and technical diagrams. We are equipped with the necessary tools to handle diverse engineering documentation.
Q: Is confidentiality maintained during the translation process? A: Absolutely. We understand the sensitivity of engineering documents and prioritize confidentiality. Our strict data security measures ensure that your proprietary information remains protected throughout the translation process.
Q: How do you handle large-scale engineering projects with tight deadlines? A: Our team is well-equipped to manage large-scale engineering projects efficiently. With over 5,000 translators in over 100 countries, we have the resources and expertise to meet demanding deadlines without compromising on quality.
Q: Can you translate technical patents and intellectual property documents? A: Yes, we have experience in translating technical patents and intellectual property documents with precision and accuracy. Our subject-matter experts ensure that your patents are accurately conveyed in the target language.
Q: What languages do you offer engineering translation services in? A: We offer engineering translation services in a wide range of languages. This includes all European, Asian and Scandinavian languages. We also support translation from any language into English.
Q: How can I request engineering translation services? A: Requesting our engineering translation services is simple. You can contact us through our website, submit your documents, specify the target languages, and any specific requirements. We will promptly provide you with a quote and further assistance.
Q: What industries do you serve with your engineering translation services? A: Our engineering translation services cater to a wide array of industries, including construction, manufacturing, automotive, aerospace, energy, electronics, and more. Whatever your engineering specialization, we have the expertise to support your projects.