World-class Portuguese Translation Services You Can Trust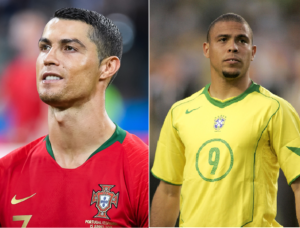 GTS Translation has a proven track record in delivering accurate, high quality Portuguese translation services to some of the world's leading companies. We provide both Brazilian Portuguese and European Portuguese translation services.
Why should you choose GTS as your Portuguese translation company?
GTS provides high quality Portuguese translation services using a tested team of native, in-country Portuguese translators.  We provide expert Portuguese translation services in many areas including technical, medical, legal, patents and IP documents, software, engineering and financial. We also translate from Portuguese to English and between Portuguese and over 60 other languages. Click here to get an instant online price quote for Portuguese translation services.
Top-tier Portuguese Translation Services by Industry Experts
Our Portuguese translation agency translators are meticulously screened to determine their industry experience. We provide expert English to Portuguese translation services in many areas. This includes technical, medical, legal, patents, software, engineering, and financial. We provide localization of software products and translation of websites in Portuguese.
Unlock Brazil: Superior Portuguese Translation Services
Navigating the diverse Brazilian market requires precision and cultural understanding. Our Portuguese translation services for Brazil are tailored to help businesses expand their reach, maintaining authenticity and accuracy. Leveraging native linguists, we capture the unique nuances of Brazilian Portuguese, ensuring your message resonates with your target audience.
Your Passport to Portugal: Reliable Translation Services
Delving into the Portuguese market? Our translation services are the key. We specialize in European Portuguese, ensuring your message lands perfectly with Portugal-based audiences. With our team of native linguists, we translate accurately while honoring the rich cultural nuances of Portugal, amplifying your communication effectiveness and business reach.
What
are
the
differences
bet
ween
Brazilian
Portuguese
and
European
Portuguese
?
The main difference between Brazilian Portuguese and European Portuguese is in pronunciation. Brazilian Portuguese has a more open pronunciation, with more emphasis on certain syllables and a more nasal sound. European Portuguese has a more closed pronunciation, with less emphasis on certain syllables and a more relaxed sound. Additionally, Brazilian Portuguese has more loanwords from Indigenous languages, and some words are used differently in the two varieties. Grammar and spelling also differ between the two varieties. 
Pronunciation: Some letters are pronounced differently, such as "s" being pronounced as "sh" in European Portuguese, and more like "s" in Brazilian Portuguese.
Vocabulary: Some words have different meanings or are used differently in each variation of the language.
Grammar: There are differences in the way the subjunctive mood is used, and in the use of personal infinitives.
Intonation: The rhythm and stress patterns of the two dialects can be different, with Brazilian Portuguese often being described as more musical.
Spelling: There are also differences in the way some words are spelled, with European Portuguese often being more conservative in retaining traditional spellings.
Certified Portuguese Translation Services
GTS is a certified translation company. Our Quality Management System is audited annually by a licensed certification body and is compliant with the ISO 17100:2015  standard. GTS provides certified Portuguese translation services for medical, technical and legal documents.
Portuguese Document Translation Services
We provide English Brazil translation and European Portuguese translation in any file format including PDF, MS Word, PowerPoint, Excel, Adobe InDesign and Framemaker. For excellent quality in English translation services, look no further than GTS.
Portuguese Medical Translation Services
GTS provides certified translation of medical documents both into Portuguese and from Portuguese. These translations are often required in the burgeoning medical tourism industry. We also provide Portuguese medical translation services to pharmaceutical companies, medical device manufacturers, biomedical companies and CROs. This includes:
Clinical protocols and protocol synopses
Informed Consents
Clinical trial agreements
Instructions for Use for medical devices
User manuals for medical software
Study drug labels
Localization of medical software
Portuguese Technical Translation Services
GTS provides a wide range of high quality Portuguese technical and engineering translation services for customers worldwide. This includes Portuguese technical translation:
Portuguese Legal Translation Services
GTS provides a wide range of high quality Portuguese legal translation services for companies that are doing business internationally. This includes:
Contracts
Legal agreements
Affidavits
Patents
Court and litigation documents
Portuguese Business and Financial Translation Services
GTS provides a wide range of high quality Portuguese financial translation services. This includes Portuguese translation of:
Annual reports
Business plans
Feasibility studies
Website content
Business proposals
Translate Portuguese to English
We can translate your Portuguese documents to English in all fields and in any file format. We have a large network of professional, native Portuguese English translators.
Portuguese translation services in Miami
We have been working for 20 years in the same business location in Miami Beach, Florida. Work with GTS when you need the best translation service English to Brazilian Portuguese.
Portuguese translation tips
Although Portuguese is used in several countries, our clients usually order Portuguese translation services which are intended for use in either Brazil or Portugal. Before ordering a Portuguese translation, determine which country the translation is intended for as there are significant differences between Brazilian Portuguese and European Portuguese. Brazil has by far the most Portuguese speakers in the world (nearly 200 million people), so most of the Portuguese translations we deliver are for Brazil.
If you are translating a medical device IFU (Instructions for Use) for compliance with EU regulations, make sure to order a European Portuguese translation. The same applies to patent translation: if you are filing for patent protection in the EU states, make sure to order the translation in European Portuguese.
From the GTS Blog