Seamless Communication: Top Japanese Translation Services
GTS provides high quality, professional English to Japanese translation services using a tested team of native, in-country Japanese language translators. We provide expert Japanese translation services in many areas including technical, medical, legal, patents and IP documents, software, engineering and financial. We translate documents from Japanese to English and between Japanese and over 60 other languages.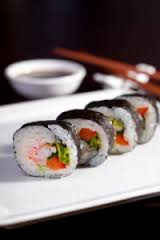 Precision at Its Best: Japanese Translation Experts
At GTS Translation, we pride ourselves on precision at its best. Our team of Japanese translation experts combines linguistic proficiency with subject matter expertise, ensuring accurate and contextually appropriate translations. With meticulous attention to detail and a deep understanding of the Japanese language, we deliver exceptional results that exceed client expectations. Trust our Japanese translation experts to provide you with top-notch English to Japanese translation solutions for your business needs.
Japanese Document Translation Services
We provide English Japanese document translation services in any file format including PDF, MS Word, Powerpoint, Excel, Adobe InDesign and Framemaker. We also translate Japanesee documents into English and into over 90 other languages.
Examples of Japanese document translation services that we can provide:
Operation procedures (SOPs) and safety procedures
Legal contracts, patents, real-estate and rental agreements
MSDS and chemical labeling
Informed Consent forms for clinical trials in Japan
Instructions for toys, games, home use and healthcare products
Sales brochures
Technical manuals and data sheets
Japanese Legal Translation
GTS provides a wide range of high quality Japanese legal translation services for customers worldwide. This includes Japanese legal translation of contracts, court documents, lawsuits, patents and IP documents. We also provide official translation of Japanese legal documents which can be used in Japanese courts.
Japanese Technical Translation
GTS provides a wide range of high quality Japanese technical translation services for our customers. This includes:
Technical Manuals
Product Catalogs
Data Sheets
SDS
User Interface manuals and Users Guides
Technical drawings
Japanese Medical Translation
GTS provides a wide range of high quality Japanese medical translation services for customers that are doing business in Quebec, Japan and worldwide. This includes:
Japanese medical translation of clinical trials materials like informed consents, clinical protocols, clinical study agreements, CRF, patient diaries drug labels and inserts.
Medical translations for medical devices including Information for Use (IFU) booklets, operating manuals and User Guides and localization of medical software.
Medical translation of brochures and web content
Translation of medical and pharmaceutical patents
Transcription of Audio and Translation of Video Subtitles
If you need to provide translation of videos into Japanese, we can help you transcribe the audio into Japanese and translate the transcripts into Japanese as video captions.
English to Japanese Business Translation
GTS can translate any kind of English business document to Japanese. This includes English to Japanese resume translation, business plans, financial reports, brochures and product catalogs.
Japanese to English Translations Made Simple
Choosing GTS for your Japanese to English translation needs comes with several significant advantages:
Expertise: Our team is made up of native English speakers who are highly proficient in Japanese. They have a deep understanding of both the language and the cultural nuances, ensuring high accuracy and readability in translation.
Quality Assurance: We adhere to a rigorous quality assurance process that includes multiple stages of review. This ensures that our translations are not only accurate, but also meet the highest standards of quality.
Speed and Efficiency: We understand the importance of timeliness in our work. Our translators are committed to delivering projects within agreed-upon timelines, ensuring you can move forward without delay.
Customer Service: Our dedicated customer service team is always ready to assist you with your translation needs, answer your queries, and make the process as smooth as possible.
Confidentiality: We adhere to strict privacy standards and all our translations are conducted in a confidential manner. You can trust us with sensitive information knowing it's in safe hands.
Industry-Specific Knowledge: We have translators with expertise in various sectors. So whether it's a legal, medical, technical, or a marketing document, we have the right people for the job.
Competitive Pricing: Despite the high quality of our services, we maintain competitive pricing, ensuring you get the best value for your money.
f you have a Japanese document and need to translate it into English, estimate about 2.2 Japanese characters for each English word. You can count the number of Japanese characters using MS Word (select Tools–Word Count).
Japanese to English Medical Translation
Our Japanese medical translators are ready for all of your Japanese to English medical translation needs. This includes translation of all medical documents including medical reports, clinical trial documents and informed consents.
Japanese Translation Services-Case Studies
Here are some projects that we have done in 2023:
Japanese Translation FAQ
Is Japanese a difficult language to translate? Japanese can be challenging to translate due to its unique writing system, complex grammar, and cultural nuances. However, with the expertise of professional translators who are native speakers and possess in-depth knowledge of the language, accurate and high-quality translations can be achieved.
What industries benefit from Japanese language translation services? Japanese language translation services are crucial for various industries, including business, technology, gaming, automotive, tourism, legal, and e-commerce. Accurate translations facilitate effective communication, enable market expansion, and support successful global interactions.
Do you provide certified translations for Japanese documents? Yes, GTS Translation offers certified translations for Japanese documents such as legal contracts, academic transcripts, immigration papers, and more. Our certified translations meet the requirements of official authorities and ensure the authenticity and accuracy of your documents.
Are your Japanese translators native speakers? Yes, our Japanese translators are native speakers with a deep understanding of the language and culture. They possess linguistic expertise and specialize in various fields, ensuring culturally appropriate and contextually accurate translations. Our Japanese to English translators are native English speakers.
How do you ensure quality in Japanese translations? We prioritize quality by carefully selecting translators with subject matter expertise in Japanese translations. Our translators follow a stringent quality assurance process, including thorough review, proofreading, and adherence to client requirements, ensuring accurate and polished translations.
How do I request a quote for Japanese translation services? Requesting a quote is simple. Visit the GTS Translation website and provide details such as the source and target languages, document type, word count, and any specific requirements. Our team will promptly provide you with a detailed quote tailored to your Japanese translation needs.
Do you offer localization services for Japanese translations? Yes, we offer comprehensive localization services for Japanese translations. Localization takes into account cultural, linguistic, and regional specificities to ensure that the translated content is tailored to the target audience, resonates with local preferences, and feels native to the Japanese market.
Can you translate technical or specialized Japanese content? Absolutely. GTS Translation has a team of translators who specialize in various industries, including technical, medical, legal, and more. We ensure that your technical or specialized Japanese content is accurately translated, maintaining the intended meaning and terminology.
How do you handle confidentiality and data security for Japanese translation projects? At GTS Translation, we prioritize the confidentiality and security of your information. We have strict data protection protocols in place to ensure the privacy and integrity of your Japanese translation projects. Our translators adhere to non-disclosure agreements and work in a secure environment to maintain confidentiality.
Accurate and reliable Japanese language translation services are essential for global communication and business success. Trust GTS to deliver exceptional Japanese translations that meet your linguistic requirements and support your international endeavors.