COVID-19 Translation Services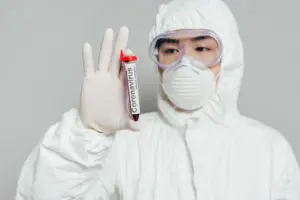 Unfortunately, the world has become plagued with the coronavirus pandemic. Nearly every country in the world is engulfed with this disastrous virus that has changed our lives. Whether it be social distancing, shutdown of businesses, massive unemployment, stock market volatility, mental stress and food shortages-the entire world population is suffering in one way or the other. Not to mention the deaths of thousands of people which have affected nearly every country on the planet. All of mankind is united in the hope that we will be soon rid of this deadly virus.
Since the COVID-19 pandemic has started, customers have turned to GTS for help with their COVID-19 translation services. This includes translation of:
Medical screening documents
Privacy documents
Safety information and announcements
Blog posts
Venue shutdown notices
Cleaning guidelines
Public health information
COVID-19 clinical research documents
Informed consent forms
Customers that have ordered translation of COVID-19 documents include: Honeywell, West Valley Community Services, Weidert Group, US District Court of Hawaii and Bendura Bank.
Click here to order translation of COVID-19 documents online.
Related pages from the GTS Blog
GTS Translation Steps Up to Assist in COVID-19 Clinical Studies