The Best Document Translation Company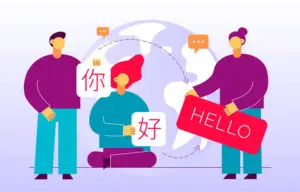 GTS has been consistently rated over the last 10 years as one of the best document translation companies. This includes a top 10 ranking in Pickwriter's best professional document translation companies. The GTS translation company rating on Google Places is 4.7 out of 5 stars. Our customers love our service. Try us out and see why some of the world's leading companies have chosen to work with GTS. Click here to get an instant online translation price quote.
A Certified Document Translation Agency
Our Quality Management System (QSM) is certified as compliant with the ISO 17100:2015 standard. That means you are guaranteed a high quality document translation when you order from GTS.  We translate all kinds of documents including legal document translation, technical document translation, medical document translation, business document translation and financial document translation. Our delivery is fast and our prices are very competitive. Get a price quote now and check. Click here to read general information about professional translation prices per word and per page.
An Established Document Translation Company
GTS has been operating for nearly 20 years. Indeed, some of our clients that have been working with us for over 10 years. This includes Siemens, Bendura Bank AG, Chromalox and Endocyte. Click here to see  GTS Translation's client list.
Document Translation Case Studies
Here are some sample projects that we have completed in May 2019: