Thai Translation Services
GTS provides high quality English to Thai translation services using a tested team of native, in-country English Thai translators. We provide expert English Thai translation in many areas including technical, medical, legal, patents and IP documents, software, engineering and financial. We also provide accurate Thai English translation.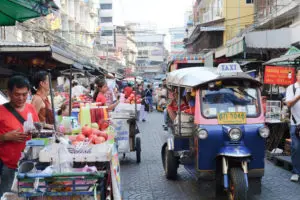 Thai Document Translation Services
We can translate documents in any file format including PDF, MS Word, Powerpoint, Excel, Adobe InDesign and Framemaker. We also translate Thai documents into English and into over 70 other languages.
Thai Legal Translation
GTS provides a wide range of high quality Thai legal translation services for customers worldwide. This includes Thai legal translation of contracts, court documents, lawsuits, patents and IP documents.
Thai Technical Translation
GTS provides a wide range of high quality Thai technical translation services for our customers. This includes:
Translation of technical manuals and User Guides to Thai.
Technical Thai translation of RFP and RFQ documents, tenders and proposals
Translation of SDS and chemical handling materials
Translation of engineering documents and technical drawings
Translation of technical web content in Thai
Thai Medical Translation
GTS provides a wide range of high quality Thai medical translation services for some of the world's leading companies. This includes:
Thai medical translation of clinical trials materials like informed consents, clinical protocols, clinical study agreements, CRF, patient diaries drug labels and inserts.
Thai medical translations for medical devices including Information for Use (IFU) booklets, operating manuals and User Guides and localization of medical software.
Thai medical translation of brochures and web content
Thai translation of medical and pharmaceutical patents
Thai to English Translation Services
GTS can translate any kind of Thai text to English. This includes business plans, financial reports, brochures and product catalogs.
Thai Language Facts
Thai is the official language of Thailand, a country with over 65 million people. Thailand is a poor country in terms of per capita GDP, but has a strong tourism industry and a growing population (20th most populous country in the world).
Thai language tip: Written Thai does not use any punctuation, such as periods. Spaces are used to separate sentences.
Related reading from the GTS Blog
Thai Language – What Time Is It?