The Best Polish Translation Agency
GTS provides accurate, high quality, professional Polish translation services using a tested team of native, in-country Polish translators.  We provide expert Polish translation services in many areas including technical, medical, legal, patents and IP documents, software, engineering and financial. We also translate from Polish to English and between Polish and over 70 other languages.

Certified Polish Translation
GTS is a certified translation company: our Quality Management System was audited by a licensed certification body and found to be in compliance with the ISO 17100:2015 and ISO 9001:2008 standards. GTS provides certified Polish translation services for medical, technical and legal documents.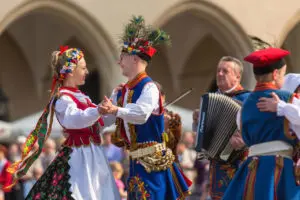 Polish Document Translation Services
We have translated hundreds of Polish documents for our clients. We translate Polish documents in any file format including PDF, MS Word, PowerPoint, Excel, Adobe InDesign and Framemaker. For excellent quality in professional translation services English to Polish and Polish to English, look no further than GTS.
About the Polish Language
The Polish language is a West Slavic language that is spoken by over 50 million people worldwide. It is the official language of Poland and is also spoken in parts of Belarus, Lithuania, Ukraine, and the Czech Republic. One of the most distinctive features of Polish is its complex system of noun declension. Nouns have seven cases, each with its own endings that change depending on the role the noun plays in the sentence. Another notable feature of Polish is its use of diacritics. The language uses several diacritic marks, including the acute accent, the ogonek, and the kropka, which can significantly alter the pronunciation and meaning of words.
Polish Medical Translation Services
GTS provides certified translation of medical reports both into Polish and from Polish. These translations are often required in the burgeoning medical tourism industry. We also provide Polish medical translation services to pharmaceutical companies, medical device manufacturers, biomedical companies and CROs. This includes:
Clinical protocols and protocol synopses
Informed Consents
Clinical trial agreements
Instructions for Use for medical devices
User manuals for medical software
Study drug labels
Localization of medical software
Polish Technical Translation Services
Polish Legal Translation Services
GTS provides a wide range of high quality Polish legal translation services for companies that are doing business internationally. This includes:
Contracts
Legal agreements
Affidavits
Patents
Court and litigation documents
Polish Language Facts
Polish is a Slavic language which is spoken by around 40 million people-primarily in Poland, but also in diaspora communities worldwide.
Polish grammar operates on a system of seven cases, changing the form of a noun depending on its role in a sentence. English, in contrast, largely determines meaning through word order. This means that translators must understand and effectively navigate these grammatical differences to maintain the original message's accuracy and nuances.
Moreover, Polish possesses a rich inventory of consonants, with a system of palatalization that affects pronunciation and meaning, and a variety of dialects with unique phonetic characteristics. English, however, is characterized by a wide range of vowel sounds, as well as a number of dialects with significant variation. These phonetic and dialectal differences can present challenges in both written and spoken translation.