Best Price per Word for Translation Services
At GTS, we are committed to providing high-quality translation services at competitive rates. We understand that cost is a crucial factor in your decision-making process, and we strive to offer the best price per word without compromising accuracy, speed, or quality of service. Our pricing is transparent, with no hidden costs or surcharges. Want to check? Click here to access our online translation price calculator which allows you to instantly check prices per word for professional translation services.

Signup to get great deals on translation services with GTS coupons
Want to get a great deal on translation services?
GTS offers price discounts on translation services. Click here to find out if you qualify for a discount.
What is Price per Word?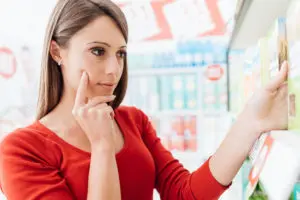 When you go out to buy fruits and vegetables, you pay according to the weight of the produce. Each type of fruit has a different price. The same goes for buying fluids, like milk or gasoline-you pay according to volume. In real estate you pay by yardage. Most kinds of commodities and products have a weight-and-measure which determines how much the buyer will pay.
In professional translation services, the weight-and-measure tends to be the translation cost per word. So if you need to translate a document, you would count the number of words in the document and multiply it by the price per word. How much is the price per word? Well, that varies from provider to provider. This page will provide you with some general guidelines regarding translation rates per word, and will also provide you with some practical ways of getting price quotes for translation services.
One fast and easy way to find out the price per word is to get an online price quote for translation services. To get an online quote from GTS, just upload your files and select the languages: the price per word and delivery time will be displayed in seconds.

Translation Cost per Word: Driving Factors
Prices vary depending on language pair: the laws of supply-and-demand apply here and the price per word for obscure language pairs (with relatively few qualified translators) will be higher than language pairs with a large community of professional translators. The cost of living in the target country will also impact on the translation cost per word. For example, prices of Chinese translation services will be lower than prices of Norwegian translation services since the cost of living in Norway is much higher than in the PRC.
Prices vary depending on the subject matter: translation of general material that requires little or no expertise is at the low end of the cost scale. Prices per word get higher as the subject matter becomes more challenging.
Prices vary depending on service level: some companies sell translation services done by non-professional translators; people who know the languages but are doing the work to supplement their income. This is common practice of some of the online translation companies. This type of service is low cost. Other companies (like GTS) only work with certified, professional translators. At the highest end of the service level ranking are translations which are reviewed by a second translator to ensure very high quality.

What is the average cost for translation per word?
Click here to get a per word price quote from GTS. The translation price quote is displayed in seconds, as shown below.

As you can see, the cost per word is clearly displayed (as in the above example, translation price per word English to German costs US$0.15 per word).
Here are some of the prices per word you will pay at GTS for professional translation services:
Language Pair
Price per word
(US$)
English to French
$0.14
English to Italian
$0.12
English to German
$0.15
English to Spanish
$0.09
English to Russian
$0.10
English to Portuguese
$0.10
English to Chinese
$0.09
English to Korean
$0.12
English to Dutch
$0.16
English to Hebrew
$0.15
English to Arabic
$0.13
German to English
$0.14
French to English
$0.14
Hebrew to English
$0.17
Arabic to English
$0.15
Spanish to English
$0.13
English to Japanese
$0.16
Note: the prices listed above are in US Dollars. You can pay for translation services on our website in your local currency including Euro, GBP, CHF, ILS, CAD, AUD and other currencies. Please also note that these prices may change from time-to-time based on production considerations.
Why are translation services so expensive?
Some cost-conscious customers feel that the prices for professional translation services are expensive. While this point is debatable, customers need to consider that the professional translators who do the work are making a living from this work. Professional translators are educated and expect to get a decent wage for their work. Also, when you order translation services from a certified agency, translations need to be reviewed by other linguists. And when you consider the other office and business expenses, this drives up the costs for translation services.
New customers get 5% OFF their first Order
GTS Translation provides new customers with a 5% discount on your first translation order. Just use coupon code NEW5 before you complete payment.
Check out our video with instructions on how to redeem the coupon code.
Using GTS Coupon Codes for Extra Costs Savings
Click here for instructions on how to use GTS coupon codes.