Petroleum Industry Translation Services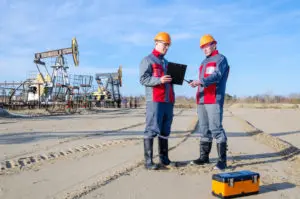 The gas, oil, and petroleum industry is undeniably a global powerhouse, driving economies, fueling infrastructures, and connecting markets from different continents. As the veins of this vast system snake through various countries and cultures, the need for clear, precise, and localized communication becomes paramount. Herein lies the importance of specialized translation services for this sector.
GTS provides high quality, certified translation services to leading customers in the petroleum industry. For over 20 years, we have been translating a wide range of materials for leading companies in the oil and gas industries. Click here to get an instant price quote for professional translation services.
Our petroleum industry clients include Sunoco, ExxonMobil, ConocoPhillips, Halliburton, Siemens, Rockwell Automation, Honeywell and Flowserve Corp.
Expertise in all languages
GTS has the expertise that you need to get your translation projects done on time and at the required quality level. Our subject-matter expert translators have the petroleum industry experience needed to get the job done right every time. We translate in all of the languages most used in the industry. This includes Arabic, Chinese, Russian, Portuguese, French and Norwegian.
Translation of all types of materials
The translation services needed by companies in the oil, gas and petroleum industries are wide ranging, as they deal with many different disciplines and technologies. Materials that they need to translate include machinery manuals for production equipment like pumps, valves and mechanical seals; it also includes oil plant production documents, chemical handling safety and SDS, financial statements and legal contracts. We translate the following types of documents and texts for our petroleum industry clients:
technical manuals
SDS
employee handbooks
technical drawings
quality procedures
training courses
marketing brochures
website content
patents.
Experts in the oil, gas and petroleum industry
Project Documentation: Every project involves countless documents, from feasibility studies to environmental impact assessments. Ensuring these are translated accurately can prevent misunderstandings and potential project delays.
Safety Protocols: Safety is paramount in this industry. Translating safety manuals, guidelines, and training materials guarantees that all personnel, regardless of language, understand critical safety procedures.
Contractual Agreements: These legally binding documents require precise translation to ensure both parties fully understand their obligations, rights, and potential liabilities.
Public and Media Relations: In a sector that often comes under public scrutiny, translated press releases, reports, and communication materials can aid in maintaining a positive brand image across different regions.
Research and Development: Sharing research findings and technological advancements across borders requires translation services that can handle technical jargon and concepts, ensuring global teams work cohesively.