Translation Services for the Petroleum Industry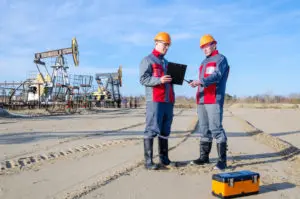 GTS provides high quality, certified translation services to leading customers in the petroleum industry. For over 20 years, we have been translating a wide range of materials for leading companies in the oil and gas industries. Click here to get an instant price quote for professional translation services.
The translation services needed by companies in the oil, gas and petroleum industries are wide ranging, as they deal with many different disciplines and technologies. Materials that they need to translate include machinery manuals for production equipment like pumps, valves and mechanical seals; it also includes oil plant production documents, chemical handling safety and SDS, financial statements and legal contracts.
GTS has the expertise that you need to get your translation projects done on time and at the required quality level. Our subject-matter expert translators have the petroleum industry experience needed to get the job done right every time. We translate in all of the languages most used in the industry. This includes Arabic, Chinese, Russian, Portuguese, French and Norwegian.
We translate the following types of documents and texts for our petroleum industry clients:
technical manuals
SDS
employee handbooks
technical drawings
quality procedures
training courses
marketing brochures
website content
patents.
Our petroleum industry clients include Sunoco, ExxonMobil, ConocoPhillips, Halliburton, Siemens, Rockwell Automation, Honeywell and Flowserve Corp.