Translation Services in Pittsburgh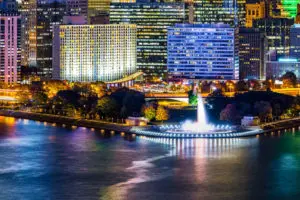 Is your company in the Pittsburgh, PA area? Are you looking for a professional translation service provider? Then consider working with GTS. We have a proven track record with leading companies in Pittsburgh. Customers love our fast service, great prices and outstanding quality record.
These are some of our customers in the Pittsburgh area:
Accenture LTD.
BASF
Chevron Corporation
Chromalox, Inc.
Deloitte Touche
Fidelity Investments
GlaxoSmithKline
Konica Minolta
KPMG
Mylan
Sarstedt, Inc.
ShowClix
Siemens
ZOLL Lifevest
Professional Document Translation Services in Pittsburgh
Click here to get an instant price quote for professional document translation services. Then complete your translation order online quickly and easily. We translate all kinds of documents including technical manuals, legal contracts, medical device instructions, business plans, financial documents and more.
Guaranteed Translation Quality
We guarantee the quality of our translations: our quality policy is certified as compliant with the ISO 17100:2015 standard. All translations are reviewed by a two linguists before delivery.
Great Prices
We offer some of the most competitive prices in the industry, starting at $0.09 per word. You can find more information on translation service pricing here. Click here to access our translation cost calculator to get instant translation price estimate.
The Best Translation Company for Pittsburgh
Many of our clients think that we are the best translation company for their needs. Click here to read some customer reviews.