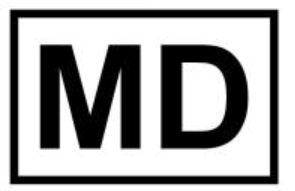 As a free service to our clients, we would like to provide you with translations of the most common labels used in medical device Instructions for Use (IFUs). The download link is provided at the end of this page.
Medical device manufacturers provide Instructions for use (IFU) with each medical device, to inform users of proper use and of any required safety precautions. These documents can also be referred to as Directions for Use (DFU).
The  ISO 15223-1:2016 standard provides guidance for the use of symbols in medical device labeling in order to simplify labeling wherever possible and to ensure consistent use of symbols in all member countries. The use of standard labeling also helps reduce translation costs by reducing the number of words that would be required to convey the intended information. This is a key factor, since the  European Union has 24 official and working languages. The EU languages are: Bulgarian, Croatian, Czech, Danish, Dutch, English, Estonian, Finnish, French, German, Greek, Hungarian, Irish, Italian, Latvian, Lithuanian, Maltese, Polish, Portuguese, Romanian, Slovak, Slovene, Spanish and Swedish.
The meaning of most of the ISO 15223-1:2016 symbols is self-evident. Some are already in widespread use and are familiar to healthcare professionals. The meaning of others will become clear with use or when viewed in the context of the device itself. Symbols used with medical devices for use by other than healthcare professionals can require additional explanations.
GTS is an ISO 17100:2015 certified translation agency that specializes in translation for medical device companies. We provide certified translation of IFUs in over 70 languages and in all European languages. We also provide a complete solution for page layout/DTP of IFUs in multiple languages. Click here for a free online price quote for medical device translation services.
Click the following link to download a PDF file with translations of the ISO 15223-1:2016 lavel texts.