User Interface (UI) Localization for Medical Devices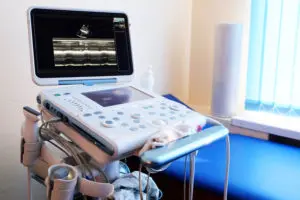 GTS has extensive experience in localization of medical devices. We help our medical device industry customers with their international marketing by providing a complete solution to their translation and localization requirements; We also ensure regulatory compliance as regards to language requirements.
Click here to get an instant price quote for medical device UI translation. Just select the languages and upload the UI strings (e.g. in XLS or text format) to get the price quote in seconds.
Medical devices can be used in a hospital setting, in private healthcare clinics or in homes. Most medical devices have a software component which is activated through a user interface (UI). The user interface can take on various forms, like a software application (e.g., run under MS Windows) or a dedicated console with LED readout. But whatever the UI consists of, medical devices must be designed so that people can use them easily and reliably.
If your company is marketing a medical device in foreign countries, you may be required to localize the UI into other languages. Translation of the medical device UI is usually more challenging than other related medical translation tasks, like translation of the medical device Instructions for Use (IFU). UI texts tend to be concise and usually include a lot of industry-specific acronyms. Without proper context, translators may have a hard time understanding the significance of certain UI strings. Here are some thoughts to consider when embarking on a medical device translation project.
Submitting the UI strings: determine the file format best suited for the R&D team that will be doing the UI integration. XLS, XML, RC file formats are typical. Talk with your translation company to determine the best hand-off strategy.
Understanding the context: communicate with your medical translation company and make sure that the project manager (or equivalent) has a good understanding of the medical device and its purposes. Make sure that the translation agency can understand what each string means and what it is meant to indicate to medical device operators. Otherwise, the result may be a poor translation.
String length limitations: when translating text from one language to another, text can expand significantly. Since the UI of some medical devices has a limited display capacity, this may cause problems when integrating the localized software. Convey any relevant length limitations to your translation team prior to the project launch. This will avoid costly delays and extra work hours of your R&D staff. If you are submitting XLS files to your translation team, you can limit the length of each text string in MS Excel. This is recommended, as it will eliminate any possibility of exceeding the length limits.
Validating the localized UI: after you have localized the UI with the translated strings, submit screen shots of the localized software to your translators for validation. If possible, use licensed Medical Doctors or nurses for the validation.
Save the screen shots. UI screen shots will also be used when translating the IFU, if screen shots appear in the manual. So save the localized screen shots and hand them over to the translation company when you translate other materials.
Best Practice when preparing a medical device for compliance in foreign countries: when the regulatory authorities in a foreign country require translation of the medical device IFU and UI, start the translation project with the UI. Only after the UI has been translated and approved, proceed with translation of the IFU. This will ensure consistency in the usage of software component names (like field names and menu options) throughout the IFU, manuals and other associated literature. It will also allow your engineering team to prepare the screen shots that you may need to drop into the various publications.
GTS has extensive experience in medical device translation services and in validation of UIs. We have translated and localized medical device user-interfaces in over 30 languages. Clients include some of the world's largest medical device companies such as Cochlear, Johnson & Johnson, Dentsply, Boston Scientific and Siemens.