Translation of Medical Device IFUs
GTS translates medical device Information for Use (IFU) manuals into all European and Asian languages. This includes English, German, Spanish, Italian, French, Chinese, Japanese and over 80 other languages. We are the best choice for translation of medical device IFUs. We have translated hundreds of IFUs for leading medical device companies worldwide.

Do you want a price quote for professional translation of an IFU? Click here to get an instant online price quote and get started on your translation project today.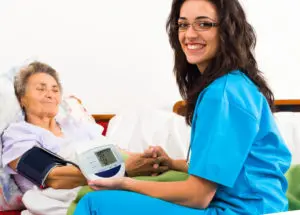 Certified Medical Device IFU Translation
GTS's commitment to quality is well known in the industry. Our quality management system is certified as compliant with the ISO 17100:2015 standard. We provide translation Certificates of Accuracy upon request.
Click here to access a page with free translations of the most common EN ISO 15223-1:202 labels used in medical device IFUs.
Localization of medical device software
Most IFUs have screen shots of the medical device user interface (UI). GTS can translate the UI and insert the localized screen shots into the IFU.
Page Layout of IFUs
Many translated IFUs are published in with all of the translations in one booklet or leaflet. This can be as many as 26 languages. While this is often not the case for large IFUs (e.g., 100 pages or more), it is very often the case for IFUs of up to a few thousand words. GTS can provide page layout of multi-language IFUs in compliance with EN ISO 15223-1:202 requirements. This includes insertion of the correct IFU symbols.
A Proven Track Record in Medical Device Translation Projects
GTS has completed translation projects for some of the world's leading medical device companies. Here are some sample projects.
Translation of IFUs into over 20 languages for Qualimed
Translation of IFUs into 26 languages for Simplivia Chemfort products. Languages included Bulgaria, Croatia, Czech, Dansk, Dutch, Estonia, Finnish, French, German, Greek, Hebrew, Hungary, Irish, Italian, Latvian, Lithuanian, Maltese, Norwegian, Polish, Portuguese, Romanian, Serbia, Slovak, Slovenian, Spanish, Swedish
Translation of IFUs into 14 languages for Walgreen Health Solutions. Languages included Danish, Dutch, French, Italian, Latvian, Lithuanian, Polish, Portuguese (Portugal), Romanian, Russian, Slovak, Slovenian (Slovene), Spanish (European), Swedish and Turkish.
Translation of IFUs into French and Italian for Brainsway
Translation of IFUs to Dutch, French and Italian for Medical Targeting Technologies GmbH
Translation of IFUs into over 10 languages for Riverain Technologies, Inc.
Translation of IFUs into four languages for OrthoFX
Translation of IFUs into Czech, Dutch, French, German, Greek, Italian, Norwegian, Polish, Portuguese, Spanish and Swedish for Fairmont Medical Products
Translation of IFUs into four languages for Flat Medical
Translation of IFUs into French, Italian, German, Spanish, Portuguese, Dutch, Turkish for Premia Spine
Translation of IFUs for Paragonix Technologies Inc. into Dutch, French, German, Italian, Slovak, Spanish (European), Swedish, Turkish