HVAC Translation Services
GTS provides high quality, certified HVAC translation services to a wide range of customers in the HVAC equipment industry. For over 20 years, we have been translating technical and marketing materials for some of the world's leading HVAC manufacturing companies. Click here to order documents translation online.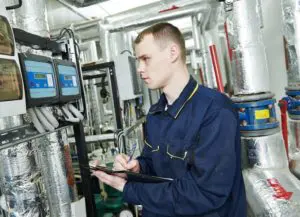 Translating materials for HVAC manufacturing companies can be a challenging task. Technical manuals for HVAC equipment are pretty complex, often containing many drawings such as mounting, assembly and electrical schematics.
If you are an HVAC equipment manufacturer, you need a company that can handle the heavy technical lifting. That's why some of the world's leading HVAC companies turn to GTS for their translation services.
We know the industry very well: we translate into over 70 languages including all Asian, European and Scandinavian languages. We can translate all of your technical drawings. And we can handle all publishing media software such as Adobe Framemaker and InDesign.
Our quality policy is certified as compliant with the ISO 17100:2015 standard. As a result, our HVAC industry clients know that they can count on us for consistently high quality translation services, delivered on-time and at competitive prices.
Click here to get an instant online price quote for document translation services. Complete your payment online and get started on your translation project now!
Here are some of our HVAC industry clients:
Chromalox
Columbus McKinnon
Friedrich Air Conditioning
Fujitsu
Hisense LTD
Hitachi
Mitsubishi Electric
Roberts-Gordon
Siemens AG Building Technologies
Case Studies:
Here are some examples of projects we have done for HVAC equipment manufacturing companies:
Translation of the Chromalox website into six languages (Canadian French, European French, German, Spanish, Chinese and Brazilian Portuguese).
Translation of technical manuals into eight languages for Columbus-McKinnon
Translation and publishing of technical manuals in Framemaker into over ten languages for Roberts-Gordon.
German-English and English-Italian translation of installation and programming guides for GAMMA instabus – KNX – Building Technologies products