Flawless Malay Translations: Trusted Language Services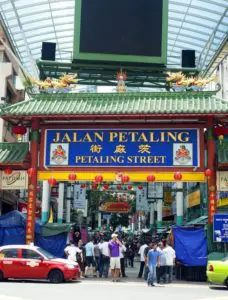 GTS provides high quality Malay translation services using a tested team of native, in-country Malay translators. We provide expert Malay translation services in many areas including technical, chemical (MSDS), medical, legal, software, engineering and financial. We also translate from Malay to English and between Malay and over 70 other languages.
Your Documents in Malay: Trusted Translations
We have translated hundreds of Malay documents for our clients. We translate Malay documents in any file format including PDF, MS Word, Powerpoint, Excel, Adobe InDesign and Framemaker. For excellent quality in professional translation services English to Malay and Malay to English, look no further than GTS.
Malay Medical Translation Services
GTS provides certified translation of medical reports both into Malay and from Malay. We provide Malay medical translation services to pharmaceutical companies, medical device manufacturers, biomedical companies and CROs. This includes:
Clinical protocols and protocol synopses
Informed Consents
Clinical trial agreements
Instructions for Use for medical devices
User manuals for medical software
Study drug labels
Localization of medical software
Malay Technical Translation Services
GTS provides a wide range of high quality Malay technical translation services for customers worldwide. This includes technical Malay translation of:
Manuals and User Guides.
Material handling documents
Engineering documents, technical drawings
Data sheets and web content
Malay Legal Translation Services
GTS provides a wide range of high-quality Malay legal translation services for companies that are doing business internationally. This includes:
Contracts
Legal agreements
Affidavits
Patents
Court and litigation documents
Malay Business Translation Services
GTS provides translation of a wide range of business documents into Malay. This includes:
Business plans
Financial reports, annual reports
Product catalogs
Malay Language Facts
Malay, also referred to as Bahasa Malayu, is an official language of Malaysia, Brunei, Indonesia and Singapore. It is also spoken in Thailand and the Philippines. Since it is estimated that Malay is spoken by about 300 million people, it is one of the top 10 most spoken languages in the world.
The main language spoken in Indonesia is Bahasa Indonesia, which is a variant of the Malay language. While Bahasa Indonesia and Malay are different, people speaking in each language can understand each other due to the similarities.
Malay uses a modified version of the Roman alphabet known as Rumi, which was introduced during the colonial period. This modified version includes several additional characters to represent specific sounds found in the Malay language, such as 'ng' and 'sy'. Prior to the introduction of the Roman alphabet, Malay was written using Jawi, an Arabic script that is still used in some parts of Malaysia and Indonesia. Another notable feature of Malay is its grammatical structure. Malay is an agglutinative language, meaning that words are formed by adding prefixes and suffixes to root words. This allows for a high degree of flexibility in constructing sentences, and also means that a single word in Malay can have multiple meanings depending on its context.
The Malay language has also undergone significant changes over time. As a result of its interactions with other languages, Malay has borrowed many words from languages such as Arabic, Sanskrit, Chinese, and Portuguese. This has resulted in a rich vocabulary that is reflective of the diverse cultural influences that have shaped the Malay language.
Singapore Official Languages Malay
The national language shall be the Malay language and shall be in the Roman script […]" (Constitution of the Republic of Singapore, PART XIII)