Translation Services Rates in 2023
GTS has the most competitive rates in the translation industry and we are committed to getting you the best value for your budget. Click here to get translation services rates per word in all languages.

How much are translation rates per word in 2023?
The rate for professional translation services in 2023 ranges from $0.09 to $0.35 per word. Prices vary based on languages, subject-matter and delivery time expectations.
How are translation services priced?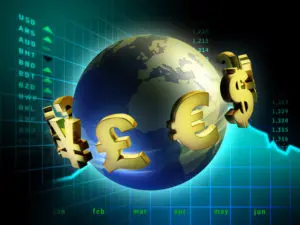 Like in any other business, the cost of professional translation services depends on supply and demand.
For some language pairs, such as English to Spanish, there are very large number of translators on the market. This makes English Spanish translation services a relatively inexpensive language pair. But let's say you need a Russian document translated into Spanish. The number of professional Spanish translators that can translate out of Russian is much more limited, so the price will be higher.
The cost of living and the currency exchange rates in the country of translation can affect translation price. The type of translation certification required also impacts the price. If you need sworn translations for court documents, or Apostille certification, that will increase the price.
What are the rates for subject-matter expert translation?
Subject-matter expert translation can cost 50% to 100% more than standard translation.
Another factor that impacts translation services rates is the industry focus of the material. Medical device manual translation and translation of clinical trial materials requires a high degree of specialty and training. Therefore, you can expect the price of medical translation to be higher than translation of a simple business document. Other industry-specific services that can carry a premium price are technical translation, legal translation and translation of patents.
What are the rates for urgent translations?
Expect to pay 25% to 50% extra for urgent translation service.
Your delivery time expectations can also have an impact on the price. Many of you have probably heard of the Project Management Triangle: you can get 2 out of 3, so if you need the translation urgently, it will cost extra.
How to get a discount for translation services?
If you have access to translation memories or legacy translations, you can get a significant price discount.
Availability of legacy material and translation memories will have an impact on the price. The translation industry uses a pretty standard ruler for translation memory matches: 100% matches and repetitions will cost about 30% of the new word price; fuzzy matches range from 50% to 70% of the new word price. When getting a price quote from a translation company, find out if they are applying a translation memory discount. In certain types of texts, such as in technical manual translation, there tends to be a fair number of repeat texts. The price quote should reflect a discount if the repeat factor is significant.
Are there different kinds of translation service levels?
There are various translation service levels: this ranges from post-edited machine translation (PEMT) to translation process where the translation is reviewed by a second translator (four-eye principle).
The required level of service will be reflected in the price. A service level which includes translation, editing and proofreading (TEP) will be higher than a process in which only the translator reviews her/his own work. A translation according to the ISO 17100:2015 quality standard will cost more than a process that uses a less stringent quality standard. If you require a validation process using back translation, it can double the price of the translation project. A lower end quality process is PEMT (post-edited machine translation). This may not be suitable for all translation projects, but it is cheaper than a high-end level of service.
Other factors that can impact the translation cost: project management fees, page layout costs (like when translating catalogs or brochures in Adobe InDesign, or when translating technical manuals in Framemaker), audio transcription costs and linguistic quality testing.
Translation Service Price Range
The translation industry tends to price services according to a price per word multiplied by the word count. In general, professional translation services range from US$0.09 to $0.35 per source word. At the low end of the spectrum are online translation companies that offer the entire ordering and delivery process online. These companies provide very low prices for translation of general texts like letters, birth certificates and tattoos. At the high end of the spectrum are large LSPs (Language Service Providers) that offer a very high level of service and special services like transcreation and software internationalization.
Here are some per source word price ranges you can expect to pay when ordering a TEP (translation, editing, proofreading) process from a full service professional translation agency:
English to Latin American Spanish: $0.09
Brazilian Portuguese, Chinese, Russian: $0.10 to $0.12
English to German, Dutch, French, Italian: $0.14 to $0.19
English to Japanese, Korean: $0.15 to $0.21
German, French, Spanish to English: $0.14 to $0.18
English to Icelandic, Swedish, Danish, Norwegian, Finnish, Swiss German: $0.19 to $0.28
Note: the prices listed above are in US Dollars. You can pay for translation services on our website in your local currency including Euro, GBP, CHF, ILS, CAD, AUD and other currencies.
Using GTS Coupon Codes for Extra Costs Savings
Click here for instructions on how to use GTS coupon codes.