Good Translation Website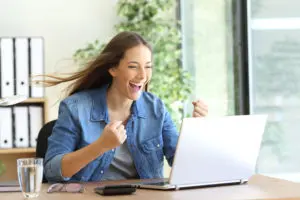 If you are looking for a good translation website-you came to the right place. For the last 20 years, GTS Translation has been been continually developing its website to be one of the leading websites in the translation industry. Here are some of the features that make our website special.
Free Online Price Quotes
Click here if you want an instant price quote for document translation services. Our customers love the simplicity and speed of our online quote system. All you need to do is upload your files and select the languages to get an instant price quote. The total price, the price per word and the delivery time are displayed.
If you prefer not to upload any files (or if your files are not ready yet), click here to get a cost estimate for translation services. All you need to do is enter a word count to get a the cost estimate instantly.
Free Online Translation Tool
We have our own machine translation tool for free translation of texts. It supports over 30 languages.
Free Web Page Translator
Use the GTS free website translator and built-in post editor to get professional human-quality translation of web pages. Enter the URL of your web page to get an instant translation. Then use our online editor to edit the translated until it is perfect. Then download the HTML file for publishing on your website.
Free Word Count Tool
When you want to get the word count for a file (or files), use the GTS free word count tool. It counts words and characters in any HTML, PDF, Word, Excel and Powerpoint files.