Hungarian Translation Services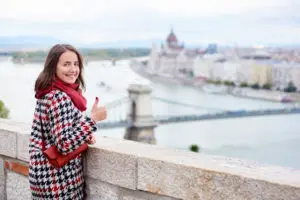 GTS provides high quality, professional Hungarian translation services using a tested team of native, in-country Hungarian translators. We provide expert English Hungarian translation services in many areas including technical, medical, legal, software, engineering and financial. We also translate from Hungarian to English and between Hungarian and over 70 other languages.
Hungarian Document Translation Services
We translate English documents to Hungarian in any file format including PDF, MS Word, Powerpoint, Excel, Adobe InDesign and Framemaker. Get an online price quote now to translate Hungarian documents quickly and efficiently.
Hungarian Medical Translation Services
GTS provides certified Hungarian medical translation services to pharmaceutical companies, medical device manufacturers, biomedical companies and CROs. This includes:
Clinical protocols and protocol synopses
Informed Consents
Clinical trial agreements
Instructions for Use for medical devices
User manuals for medical software
Study drug labels
Localization of medical software
As a member of the EU,
Hungarian Technical Translation Services
GTS provides a wide range of high quality Hungarian technical translation services for customers worldwide. This includes:
Hungarian technical translation of manuals and User Guides.
Hungarian technical translation of material handling documents, MSDS
Hungarian technical translation of engineering documents, technical drawings
Hungarian technical translation of data sheets and web content
Hungarian Legal Translation Services
GTS provides a wide range of high quality Hungarian legal translation services. This includes official translations which are recognized by courts in Hungary . We also translate all Hungarian legal documents into English. This includes:
Contracts
Legal agreements
Affidavits
Patents
Court and litigation documents
Hungarian language facts
Hungarian goulash, Hungarian rhapsodies and Hungarian mushroom soup. That is what most people think of when you mention Hungary. But don't tell that to your Hungarian friends, because this small eastern European country prides itself on its rich ethnic heritage which is steeped in its eclectic Slavic culture. Hungarian is spoken by about 15 million people in world, out of which about 10 million reside in Hungary. Hungary has potent agricultural land which yields bountiful harvests of grapes that drive a strong wine industry; a distinct architecture that makes Budapest a world class European city; and an industrial base that specializes in heavy industry which is exported throughout Europe.
In addition to these points, Hungary has a rich history and cultural heritage. The country has been inhabited since prehistoric times, and its location at the crossroads of Europe has made it a hub of trade, migration, and cultural exchange throughout the centuries. Hungary has been ruled by various empires and kingdoms, including the Roman Empire, the Ottoman Empire, and the Austro-Hungarian Empire.
One of the most important aspects of Hungarian translation services is accuracy. The Hungarian language has a complex grammar and syntax, with a large number of cases and declensions, making it a challenging language to translate accurately. Therefore, it is essential to choose a translation service provider with experienced and professional Hungarian translators who have a deep understanding of the language and its nuances.
Hungarian is one of the 24 official languages of the European Union (EU), which means that it is recognized as a working language of the EU institutions. Each official language is treated equally, and EU citizens have the right to communicate with the EU institutions in any of the official languages.
There are a number of English words which originated in the Hungarian language. The most common word is 'coach' which originates from the Hungarian word 'kocsi' which means a horse-drawn wagon. In modern Hungarian, the word kosci is used for car.